Not for Miss U
December 30, 2018 | 12:00am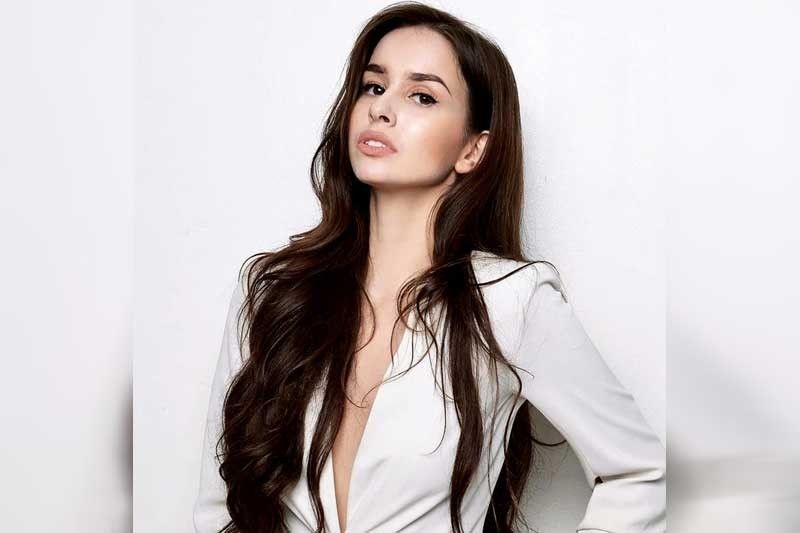 MANILA, Philippines — Twenty-five year-old Croatian Marija Debelic says she is not for the Miss Universe pageant.
"I have a deep respect and I truly admire the women who join the most prestigious beauty pageant in the universe, but I don't think it's for me," says the professional dancer and model who has only joined one contest back in 2014 — the Most Beautiful Women of Croatia — where she got into the Top 12.
Marija has been in Manila for the past four and a half years. She starred in the ABS-CBN drama Be My Lady, was billed in the movie Beauty and the Bestie with Vice Ganda and Coco Martin, and has done over 20 TV commercials in the Philippines. She just filmed a new movie Boy Tokwa which will be in cinemas early next year as a lead with Jose Manalo.
The Hype MC, actress and host has been traveling the world since 2009 as a professional dancer and model. Marija has also participated in DanceStar World Masters and became a hip-hop champion in 2008 and 2012 with her group. She is also DanceStar World ambassadress.
She has a big passion for music, and just this month she released her fist single SYANEL together with the Brazilian actress-model Daiana Menezes who has also made the Philippines her base. "Many more to come in the future! I have a big passion for music and I'm happy to work with an amazing team and one of my best friends," Marija says.
A typical day for this busy bee starts with coffee while she reads her e-mails. She then listens to her favorite business mentors to start the day with the right mindset.
"Planning and strategizing is the most important part of my day when I visualize and organize all I need to do. And then I just rock on all the errands and tasks for the day the best I can," shares the Cum Laude in Economics and Business Management graduate.
Fitness is also a big part of Marija's lifestyle. She has been a vegetarian for 13 years now. She hydrates as often as she can and gets enough sleep.
"I keep a healthy mind and body always. I have a happy and healthy life every day up to the smallest details, especially those that I want to change or improve," she says.
The fashionista likes dressing up all the time.
"Sometimes, I dress up at home even though I'm not going anywhere, just trying different styles and pairing different pieces of clothes," admits Marija, whose dream designers are Michael Cinco and Berta Balilti. She also dreams of being styled by the stylist of Rihanna or Ariana Grande.
Marija foresees pastels to rule over 2019's fashion. Baby blue, baby pink and peach will be in, and styles will go towards natural beauty.
Still and all for Marija, a beautiful spirit is what makes someone truly beautiful.
You can get in touch with her via Facebook: Marija Debelic or join her over 50,000 followers on Instagram:@marijadebelic. She's also on Spotify: Marija Debelic.