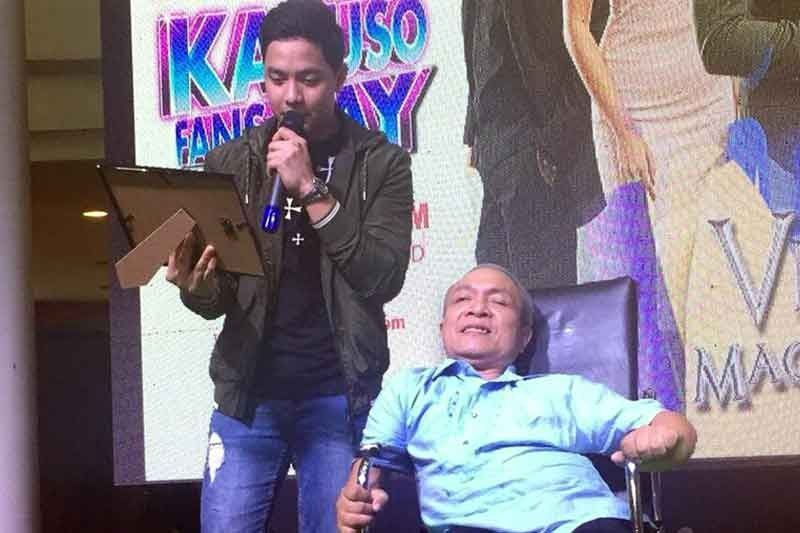 In Bacolod, #SpreadKindness ambassador Alden Richards gives a plaque of appreciation to Melchor Tumbos, a teacher from Bacolod City National High School
Spreading kindness, one act at a time
We are now living in a time where positivity often takes a backseat and negativity gets the spotlight. Worse, with technology and social media taking much of our everyday lives, we find ourselves sharing these different forms of negativity faster and to a wider audience, not really realizing the effect it has on the lives of other people.
Why not go back to the basic of sharing the good instead of the bad? GMA Regional TV did just that when it came out with its #SpreadKindness campaign just recently.
"As the term suggests, #SpreadKindness aims to recognize and celebrate random acts of kindness in our midst," explains GMA Regional TV Vice President and Head Oliver Amoroso. "Kindness is actually a value inherent among Filipinos and we feel there is a need to highlight this again," he adds.
GMA RTV first encouraged employees to share #SpreadKindness on their personal social media accounts and in a way, it elicited positive feedback from their network of friends.
"We actually thought of coming up with this campaign to be initiated in the regions — by our employees," shares Amoroso. "They say that in a world where you can be anything, start with being kind. Be the ripple because kindness starts from within."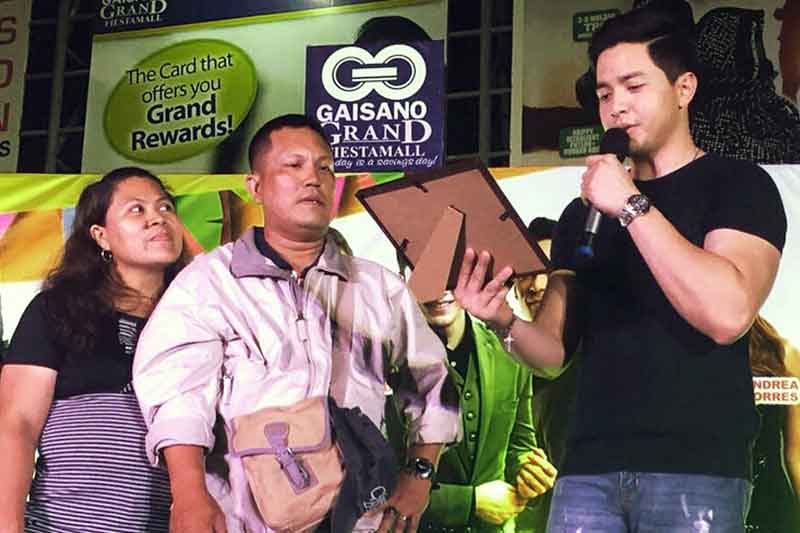 Cebuano Joseph Villaluna (center) was on his way to work when he saw and then helped a homeless woman going through the pains of childbirth on the street
They also utilized all their available platforms: regional news programs, on-ground activities and online presence. "We have introduced the campaign in our regional news programs Balitang Amianan, Balitang Bisdak, One Western Visayas and One Mindanao through the #SpreadKindness segment. In giving airtime to these kind of stories, we also amplify our mission, vision and core values. For everyone to have an access, we also upload the stories on our website www.GMARegionalTV.com," says Amoroso. "We asked viewers to send to us — through email, messages shared on social media, etc. — their experiences of witnessing someone performing a random act of kindness."
Some of our Kapuso stars showed their support to the #SpreadKindness movement. No less than Kapuso Primetime King and Queen Dingdong Dantes and Marian Rivera shared on their personal social media accounts the #SpreadKindness campaign.
Other Kapuso personalities who participated in the campaign include Pia Arcangel, Glaiza de Castro, Julie Anne San Jose, Benjamin Alves, Kyline Alcantara, Rhian Ramos, Boobay, Rocco Nacino and of course, Victor Magtanggol himself, Alden Richards, who volunteered to be the #SpreadKindness ambassador.
In fact, last Aug. 19, during Davao's Kadayawan Festival celebration, Alden surprised the first #SpreadKindness awardee Edwin Luis by calling him on stage to receive the plaque of appreciation from GMA Regional TV.
Luis is a former OFW in Japan. Now that he is back in the Philippines, Luis regularly prepares food and pull together donations from other people to distribute them to the indigenous group of Lumad living in the highlands of Davao and other nearby provinces such as Bukidnon and North Cotabato.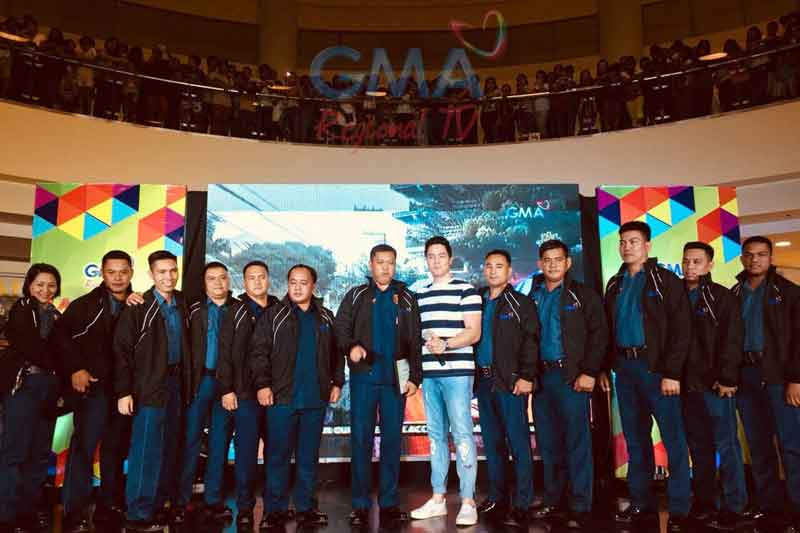 Policemen from Calasiao, Pangasinan get recognized for spreading kindness to their kababayan affected by the flooding during the habagat
In Pangasinan, where an unprecedented rise of water led to flooding in most areas during the onslaught of Habagat, the policemen of Calasiao proved that duty comes first before self. Even knowing the fact that their own families were also victims of the flooding, these men braved the floodwaters to save other people, most especially the children. Alden went to Pangasinan last Aug. 21 to present to them their award.
Last Aug. 31 in Bacolod, Alden recognized Melchor Tumbos, a teacher from Bacolod City National High School. Despite his physical limitations — Tumbos is blind and has to be on a wheelchair — he still teaches the blind and hearing-impaired students of the school's Special Education (SPED) program. Moreover, he sponsors some deserving students who are unable to go to school in his own capacity.
During his mall show in Cebu last Sept. 2, Alden also awarded a plaque of appreciation to Joseph Villaluna — a job order personnel under the Solid Waste Task Force in Mandaue City. On his way to work, Villaluna saw a homeless woman going through the pains of childbirth on the street. Despite the need to report to work, he brought the baby to a nearby hospital using his motorcycle and called for medical assistance for the mother.
They are ordinary people who have their own lives to take care of. But they still go out of their way to help others because for them it is just the right thing to do. And these random acts of thoughtfulness are what GMA Regional TV wants every Filipino to be involved. The hope is that as we learn about these kind deeds, we get inspired to do our share as well in making the Philippines and the world a better place to live in.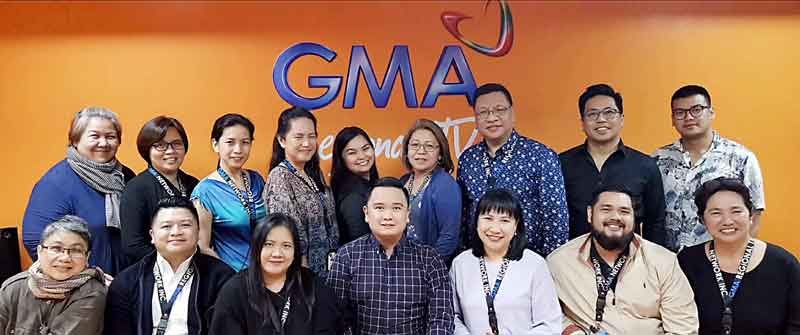 The #SpreadKindness campaign is a project of GMA Regional TV, which is headed by Oliver Amoroso (center, seated)