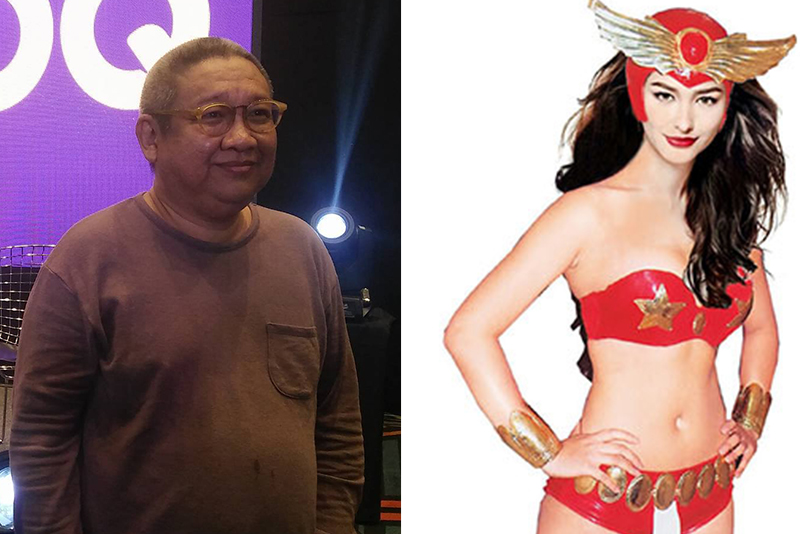 "Darna" director Erik Matti (left, photo by Philstar.com/Jan Milo Severo) and artist's rendition of lead actress playing the title role, Liza Soberano (Philstar.com/File).
Erik Matti airs side on departure from 'Darna'
MANILA, Philippines — Hours after ABS-CBN released the statement saying "Darna" director Erik Matti and ABS-CBN mutually decided to part ways, the veteran director made public his resignation from the super heroine movie.
On his Instagram account, Erik said he wished he could have finished the movie but "things didn't work out ideally for both parties."
"As it has been announced, I have officially resigned from the movie Darna. It's been 5 years and how I wish I could have finished it after all the hard work that went into preparing and putting it together. Unfortunately, things didn't work out ideally for both parties," he said.
The "Buy Bust" and "OTJ" director described "Darna" as personal to him as it was his first project in the industry.
"Darna is personal to me. My first project in the industry was as continuity supervisor for Peque Gallaga's Darna with Anjanette Abayari. And doing this modern reboot of the classic superhero, I feel that I have come full circle in this industry," he said.
Erik thanked actress Liza Soberano for her dedication and commitment to the role.
"To Liza Soberano, thank you for the dedication and commitment. I'm sure you'll be a kickass Darna."
He also wished Star Cinema, ABS-CBN and the next director all the best for the movie.
"I would like to thank my staff and crew who have toiled through the process bringing forth brilliant design and execution ideas as to how we can bring to life a uniquely modern take of our iconic Filipino superhero that can be relevant to the times."
Last June, Erik debunked a tabloid article reporting that he resigned from the movie. He described the article as fake news.
"I may be a hard ass but I'm not a quitter. When I accept a project, I see it through to the end whether it's a tough climb or an easy one. I owe it to everyone who committed to the project to always see it through and be the last person to waver and have doubts about the project we embark on. And for Darna, no matter the years we put in, our commitment to see it through stays. I am a finisher," he said.