Managing Ex-Battalion a 'first' for Ai-Ai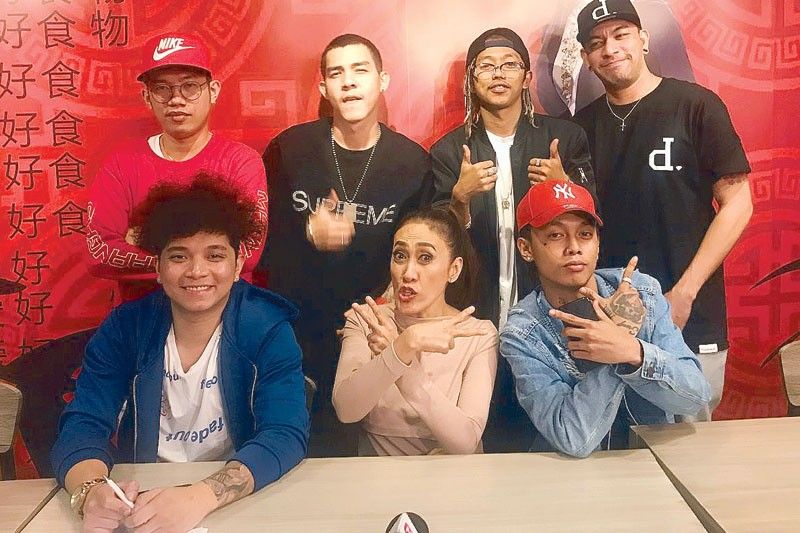 Rolly Quizon, 59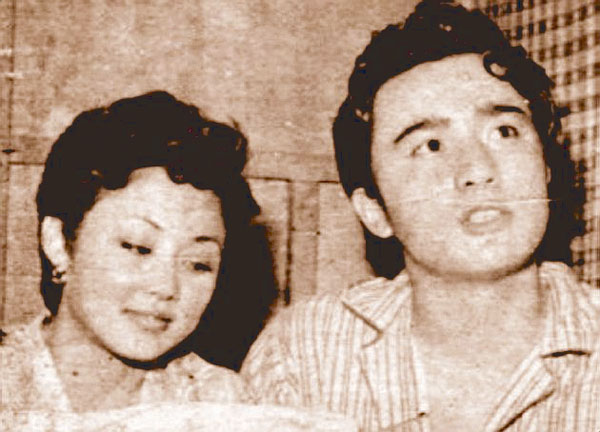 A few days after he was rushed to the Capitol Medical Center in Quezon City due to a stroke, Rolly Quizon died last Thursday. He was comatose, with a blood clot in the brain. He was 59.
The wake is at Mt. Carmel Church, Quezon City. Burial is on Tuesday, March 20.
One of the late Dolphy's reported 18 children, Rolly did several movies and is fondly remembered for his role in the long-running sitcom John en Marsha (with Dolphy and the late Nida Blanca) and as the leading man of Batangas Rep. Vilma Santos (with Rolly in photo) in the 1977 classic Celso Ad. Castillo movie Burlesk Queen that marked the turning point of Vilma's career.
"Oh my!!! Sorry to hear the news," Vilma told The STAR. "Burlesk Queen marked my turning into a serious actress. I was lucky to have Rolly as leading man. The role required an innocent-looking actor. Ang galing-galing niya sa movie na 'yon!
"In person, mahiyain siya but in front of the camera he could deliver. Ang guapo niya! I will always remember his red lips. We became barkada but we haven't seen each other for quite a while. I only saw him on TV na lang. Since then, we didn't have any communication because he wasn't active anymore, not so visible. So sad! Will pray for the repose of his soul and for the strength of his family."
* * *
From being managed (by Asian Artists Agency/AAA, formerly Backroom to which she has been loyal for years), Ai-Ai delas Alas has turned the table and decided to be a manager…a "first" for her. Last Sunday at her and husband's own AiSarap Express (on Sgt. Esguerra, near Quezon Avenue, Quezon City), Ai-Ai announced that she had signed a two-year contract as manager of Ex-Battalion, the YouTube sensation with, hold your breath, more than 40 million followers (mostly millennials and pre-teens) worldwide.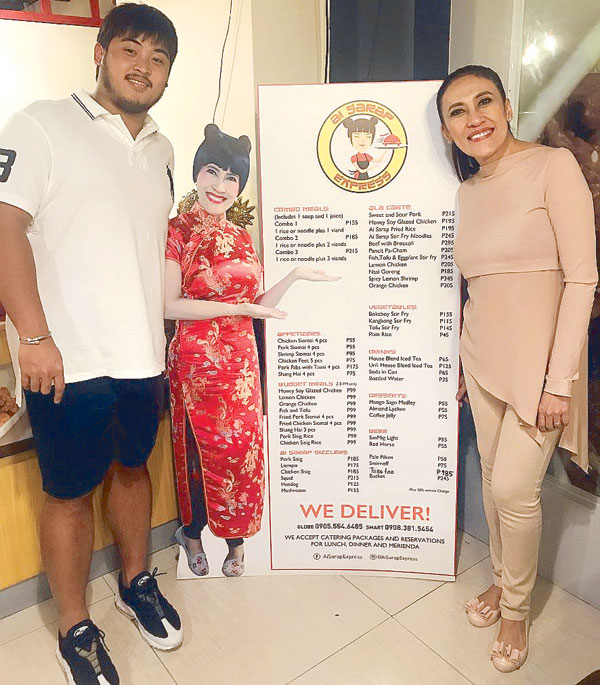 Ai-Ai with husband Gerald Sibayan at their AiSarap Express.
"I first heard about the rapper band last year," recalled Ai-Ai. "I wanted to record a song and a writer on my (GMA) show told me na kung gusto ko raw mag-hit ang song ko, isama ko ang Ex-Battalion. Sabi ko, 'Foreigner ba sila?' The writer told me, 'I-research mo sa Internet.' That's how I got to know the group."
The song is called Walang Pinipili, which is about Ai-Ai and Gerald, her husband of three months (they marked their third wedding anniversary last March 12), is now gaining followers on social media.
"Ako ang bida sa song at back-up ko ang Ex-Battalion," explained Ai-Ai. "In our next song, sila naman ang bida at ako ang back-up. The song is not only about Gerald and me. It is against discrimination, dapat no gender at no distance."
Ex-Battalion is so named because the members (six rappers who were present at the contract-signing) came from other bands. The other day, in her capacity as the group's manager, Ai-Ai signed a contract with RRJ clothing brand that has enlisted Ex-Battalion as endorser, which means that in their gigs the members will be wearing nothing but RRJ clothes.

Ai-Ai and Ex-Battalion during the contract signing with RRJ owner/brand director Patrick Sia and COO Alvin Cheng last Thursday.
"My goal is to bring Ex-Battalion to mainstream," said Ai-Ai. "I think they will be as popular as Salbakuta. Among their projects is a show in the US. Ipapasyal ko sila sa Disneyland."
As manager, Ai-Ai said that she wakes up early to check on the boys whom she considers as her "mga anak." (Her other "anak" is Jiro Manio who is not quite out of rehab but is said to be eager to return to showbiz.) During last Sunday's presscon, Ai-Ai choked with emotion and shed a little tear when the boys praised her. She's Ex-Battalion's first manager and she promised to sort out the boys' schedule and, yes, their earnings.
"I advised them to be professional, to be punctual and to say 'Good morning or good afternoon,' or po and opo to senior stars," said their Nanay Ai-Ai. "I remind them to be punctual. Those who are single, not to let love get in the way of their career." (A member is "committed" and has a new-born child.)
Incidentally, AiSarap has been attracting dozens of clients so Ai-Ai and Gerald are opening more outlets soon. AiSarap serves delicious fast food (mostly Chinese-inspired that the movie writers loved so much, insatiably finishing platefuls).
"I want to create a Food Kingdom," said Ai-Ai.
(E-mail reactions at [email protected]. For more updates, photos and videos, visit www.philstar.com/funfare or follow me on Instagram @therealrickylo.)