Journeying with dad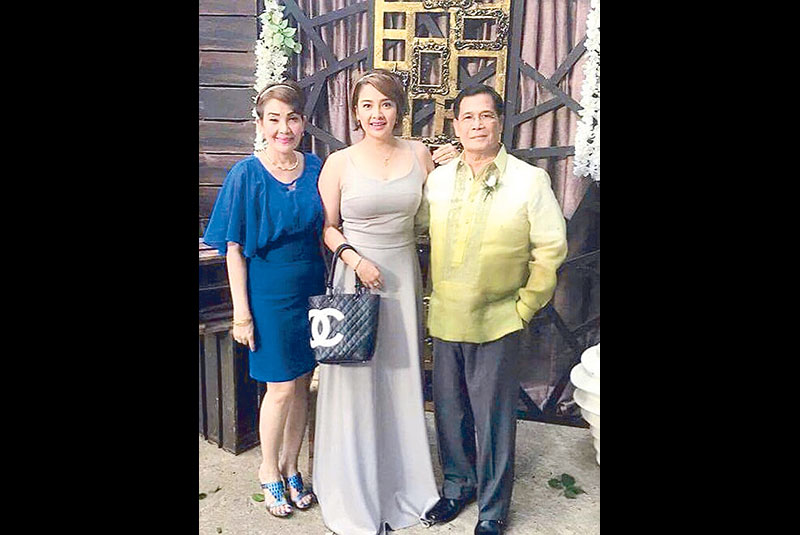 MANILA, Philippines - Behind every successful man is a woman. And behind every woman is a father who leads, goes on and enjoys life's journey with his daughter.
Such is the case of Rossel Velasco-Taberna, wife of fearless broadcast journalist Anthony Taberna, and her father, Daddy Lando Velasco.
Daddy Lando and Rossel have gone to countries together like Hong Kong, Singapore, Thailand and Malaysia, and local destinations like Davao, Cebu and Bohol. But it is the journey of life that they are still taking together that makes the father-daughter bond strong.
Daddy Lando is proud of what his daughter has become — an entrepreneur and a mother herself. Rossel is the managing director of events and multimedia company OutBox Media Production Agency and runs the concept salon The Blounge. She is the mom of two lovely girls Azasia Zoey and Helga Antoinette.
Daddy Lando was not able to spend much time with Rossel and her siblings while they were growing up because he worked overseas. Providing all the children's needs, giving them a comfortable life and preparing for their future were challenging for Daddy Lando, who admits that they had unstable finances then which they were able to overcome by hard work, family support and prayers.
Because of this, Daddy is trying to make up for lost time by still playing with his children, as he used to when they were young.
"My favorite part as a father is playing with the kids when they were still young and even now that they are old and have their own families," says Daddy Lando, who taught his kids to be God-fearing, kind, compassionate and hardworking.
"My greatest fear was not being able to guide them morally and spiritually. But I think we were able to. Now my greatest joy is knowing they are happy and living comfortably and can take care of themselves," he adds.
Now that the kids are all grown up, Daddy Lando treats them as his friends. He maintains a good relationship with all of them.
"Rossel makes sure that we go out on a family trip at least once a year, whether international or local, as well as during long vacations. We spend time together. We enjoy our bonding moments. She regularly visits me, too," shares Daddy Lando.
This Father's Day, Daddy Lando only wishes for one thing — to be with them.
"If time permits and they are all available, I want to celebrate Father's Day the way we used to — on a family outing or get-together, whether outside or just a picnic or a simple party in the house," he says.