Jana shines as Ningning
December 6, 2015 | 9:00am
She has wit, she has talent and she is just six years old.
Kapamilya child actress Jana Agoncillo has already starred in two teleseryes and her Ningning director, Jeffrey Jeturian, believes that she has everything it takes to be the next child star sensation.
"Jana is a director's dream actor. On top of her talent and good attitude, the kid oozes with charm and charisma," said direk Jeffrey. "She doesn't have tantrums. The kid is a natural actress. She obviously loves what she's doing."
Before bagging the titular role of the ABS-CBN daytime series Ningning, Jana was first introduced as the charming girl named Baby in the top-rating drama series Dream Dad, which was also directed by Jeffrey.
As young and little as she is, Jana has already proven that she has the personality, talent and guts to wow and touch the hearts of TV viewers.
"She reports to the set with lines memorized. She even corrects her co-actors when they bungle their lines. She knows her units, her markers, her nuances and appropriate reactions," revealed direk Jeffrey.
According to him, what differentiates Jana from other child actors is that she takes instructions easily.
"I'll just tell her the point of the scene, her blocking and she easily understands and remembers. Her performance is consistent regardless of the number of takes per scene," he said.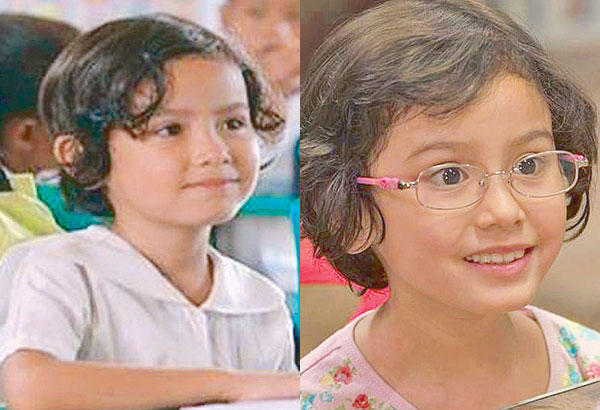 When asked how she is able to do her role effectively, Jana admitted that aside from direk Jeffrey, it is her dad who helps her become a good actress.
"My Daddy is the one who teaches me the emotions for every scene. He explains it to me clearly so I'll understand and be able to show what my character is feeling, especially when there are scenes where I need to cry," she shared.
"It was not in our plan for her to be an actress, but we saw how much she likes and enjoys what she's doing so we supported her," shared Jana's Mommy Peachy.
While a lot has changed in her life ever since her career kicked off, Jana said that nothing much has changed about her.
"People began to know who I am when I became an artist, but I don't think that I changed because my mom always reminds me to be simple and humble," she said.
In fact, Jana is still continuing her studies as a grade one student at Palanan Elementary School in Makati City.
"My schedule is arranged so I can go to tapings but still attend my classes. I usually spend the mornings of my weekends playing, so Mommy and I can review my lessons in the afternoon," Jana shared.
"As parents, we always make sure that she doesn't lose interest in school by reminding her how important it is. I always coordinate with her teachers so I can teach her lessons in advance," explained Mommy Peachy.
During her past time, Jana opts to play with the classic children's toy "lutu-lutuan," unlike most kids today who choose to play with high-tech gadgets.
"I used to dream of becoming a teacher or a policewoman, but now, I want to become a chef because of my toys," Jana said in jest.
She shared, however, that she dreams to become like her idol Kim Chiu someday, after working with her briefly in the teleserye Ikaw Lamang. She played the young KC Concepcion in the series.
But behind the fame, limelight and the glamor of showbiz, Jana has truly imbibed the positivity and good values that her characters Baby and Ningning have taught her.
"I am very thankful for all the blessings that I have received. My only wish is for me and my family to have good health, and for us to be always together," she shared.
Ningning airs weekdays before It's Showtime in Prime-Tanghali.