Casio make ICT classroom stress-free
November 4, 2019 | 12:00am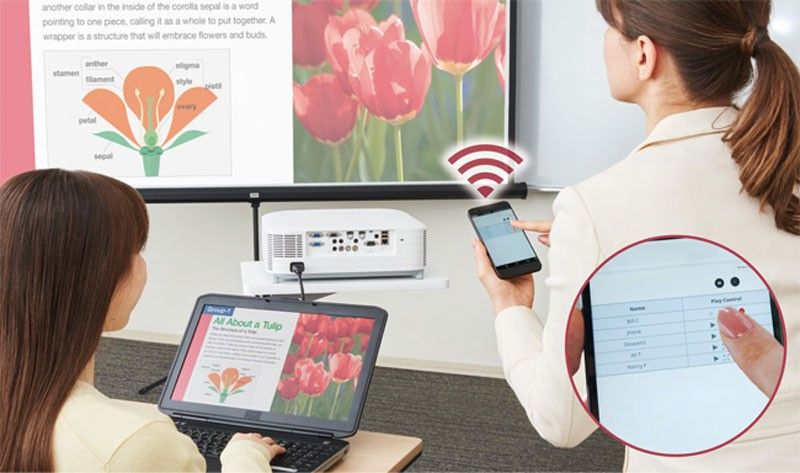 MANILA,Philippines — Casio Computer Co., Ltd., recently added the 4000-lumen WUXGA projector Superior Series XJ-S400UN and XJ-S400U models with Educational Solutions (ES) features to its lineup of lamp-free projectors that do not utilize mercury lamp.
The ES features are optimized for today's ICT classrooms, where students actively use computers and IT devices. These include One Click Connection, which allows computers to connect to the projector wirelessly in a single step; Moderator, which allows collective control of projected content from up to 40 devices; and Auto Projection OFF, which automatically turns off the projector display when no input signals are detected.
With One Click Connection, the wireless connection is made easy for everyone in the classroom. Teachers can start their lessons right away without the hassle of connecting cables or going through a complicated wireless setup. Once students are connected, the Moderator Function allows teachers to control whose PC to project from their own smartphone or tablet.
Teachers can also remotely operate their computers and the projector from smart devices. This frees them from their PC desk and allows them to circulate among the students to facilitate learning. With a wireless connection, lessons can be conducted in a variety of classroom layouts.
Casio ES features provide powerful support for teachers, enabling them to devote themselves to teaching without feeling any stress about operating equipment from the beginning to the end of the lesson.
Since 2010 all Casio projectors have been equipped with a mercury-free Laser & LED Light Source. This eliminates the inconvenience of lamp replacement, and the light source has a long life of about 20,000 hours.