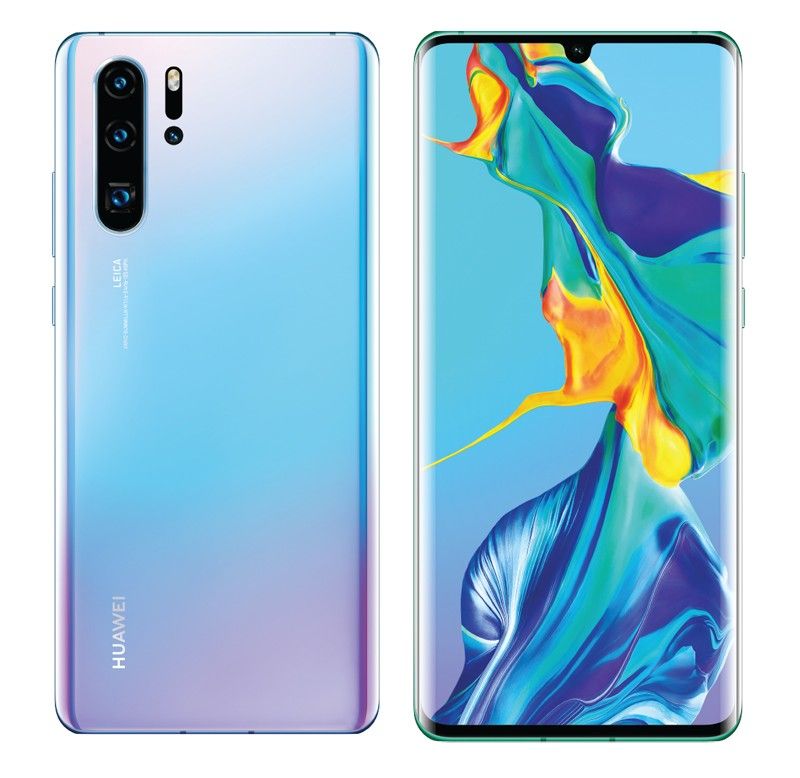 The Huawei P30 Pro: A good-looker — on both sides
Huawei P30 Pro: Re-write the rules
Kathy Moran
(The Philippine Star) - May 13, 2019 - 12:00am
MANILA, Philippines — Ever since the P9 Series was launched in Bali a few years ago, Huawei has always tried to outdo every other manufacturer in the smartphone camera department. And, to its credit, several award-winning flagship devices later, Huawei maintains its winning streak with a meticulously-upgraded smartphone focused on masterful photography with the Huawei P30 Series.
And how.
But a little background.
I am not an Android smartphone user. I got used to my other brand and have used it for several years now — yet keeping abreast of all developments in the Android arena.
Last year I decided to become a little more "Marie Kondo" like and use one smartphone instead of my usual two. Carrying one device made sense, or so I thought.
I got a dual SIM smartphone in my preferred device and was coasting along albeit not too comfortably with it.
Let me just say that there are more Apps that I needed to download to use some other Apps simultaneously and that was becoming a headache for me. Also, although the smartphone I had readily shifted between telcos when signals failed. So, I was not able to keep track efficiently of how I was using which telco for what call.
Enter Huawei
A few days ago I decided it was time for me to return to using two smartphones with two SIMS and other Apps. I remember being in a dilemma as to which phone to get — but because I have been partial to Huawei when the choice of Android until came I decided to set my sights on a P30 Pro.
Why Huawei well because the folks at Huawei are really nice people and I need to be able to have the right people to ask if I encountered any problems.
I had also read that at the launch event unveiling the P30 and P30 Pro recently that the smartphone had the most innovative smartphone camera Huawei has ever built. Sporting a Leica Quad Camera System, the P30 Pro's four lenses are each remarkable on their own but together work to produce stunning images with little effort on the user's end.
I am not really big on photos but a good camera is always something good to have.
Four times the imaging power
Here are some of the stuff I learned.
Each of the lenses in the Quad Camera System performs in a different capacity in a variety of shooting situations. First, the 40Mp SuperSpectrum Sensor replaces the traditional RGGB filter with an RYYB one, which lets in 40% more light (and higher maximum ISO) to produce exceptional night-time shots.
Second, the SuperZoom lens enables 5x lossless optical zoom, 10x hybrid zoom and 50x digital zoom for tremendous magnification capabilities. To achieve this, the lens uses a prism to bend light at 90 degrees – periscope-like – for superior zooming performance in tandem with the Dual Optical Image Stabilization (OIS) feature.
Third on the list is the ToF (Time of Flight) Camera for unparalleled depth of field effects during portrait photography. The ToF lens is capable of segmenting even the finest details like hair strands from backgrounds to produce beautiful bokeh shots every time.
Lastly, the Ultra Wide Angle Lens provides an enhanced field of view for landscape and architecture shots, even doubling as a macro lens capable of closely focusing on subjects 2.5 cm away. Rounding out the P30 Pro's camera performance is AI-enhanced and Optical Image Stabilization on the main and telephoto lenses, enabling tripod-free long exposure shots, and other slow shutter-speed capture effects.
George Li, Shaira Luna, Pia Wurtzbach, Paul Quiambao, Peter Gauden at the Huawei P30 Series launch
Visually, the Huawei P30 series redefines smartphone design yet again with a set of new color options that reflect the planet's mesmerizing geography: Breathing Crystal, Aurora and Black. Of course, powering the new devices is the blazing fast Kirin 980 processor with 8GB of RAM, paired with EMUI 9.1 and a robust 4,200mAh (typical value) battery.
That is a mouthful of features that make the Huawei P30 Pro and its Leica camera a device to own, right?
At the launch George Li, Huawei's country head of Consumer Business Group said, "We feel very proud to introduce the P30 series to the Philippines, as these devices represent Huawei's values of empowering people through technology. As such, we believe that Filipinos will appreciate all the innovations we have incorporated into our new products, and we look forward to the great things they will achieve with the P30 series, as well as our entire stable of smart devices."
Something new and time to get a hang of it
I am also told that Huawei puts heavy investment in Research and Development (R&D). In the last 10 years, we invested over US$72 billion and was ranked No. 1 globally in terms of the number of patent applications filed to WIPO in 2018.
Huawei complies with GAPP when it comes to privacy protection – the most stringent privacy technology framework in the world. "We make sure we apply these privacies throughout the product development, design, verification, sales services and procurement activities," added Li. "We are confident that Huawei will continue to be a well-loved brand by Filipino consumers because we make sure that we always listen to their feedback."
So, here I am I have become "ambidextrous" in a sense. I am using an Android and an Iphone — so far the learning curve has not been too harsh.
The progression from smartphone brand to digital lifestyle brand however, is only part of Huawei's bigger vision, and that is "Building a Better Connected World."
I understand that Huawei is working on building a connected world thought its other devices — something that I excitedly wait for.
To accomplish this, the company emphasized interconnectivity between its devices, regardless of screen size and inherent utility. Together with the P30 Series, Huawei a new set of devices aimed at filling the gaps in consumers' digital needs like the new Huawei Matebook 13 and Huawei Watch GT. All these products give Filipinos a unique opportunity of experiencing Huawei's smart ecosystem of compatible devices.
I have used the P30 Pro for a few days — I am getting used to its quirks and I am having fun learning.
Two smartphones — one life — maybe this is really the Marie Kondo way.