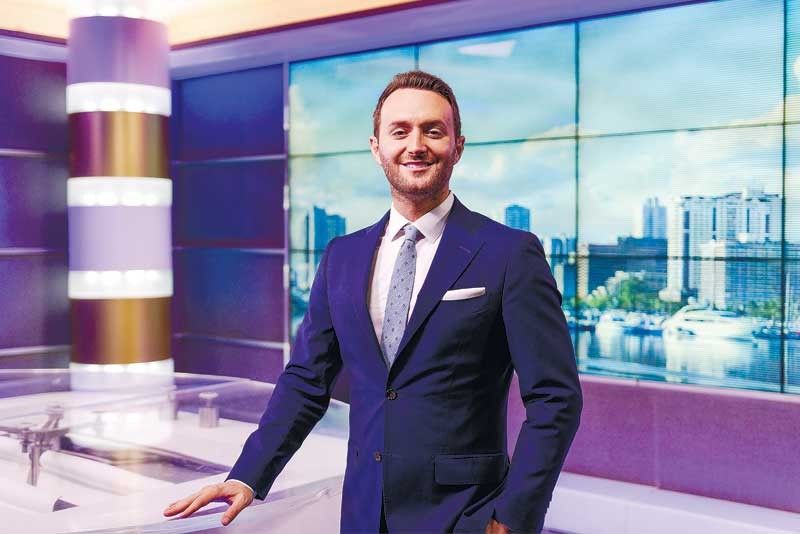 It's 'right in between,' CNN's Samuel Burke says of today's social media.
Tech talk with CNN's Samuel Burke
MANILA, Philippines — CNN's Business and Tech correspondent Samuel Burke has always been on the frontlines of major tech coverages, picking the brains of the most renowned personalities in the tech industry such as the likes of Twitter CEO Jack Dorsey, Alibaba CEO Jack Ma, and Microsoft CEO Satya Nadella.
That's why when he was asked about the path where technology is headed, he made a bold prediction of what is going to be the next big thing – voice recognition and e-scooters.
In an interview with The STAR, Samuel explained that the success of Amazon Echo Smart Speakers amid the age of mobile phones is proof that using our voice is where we're headed. As people try to emulate what Amazon has achieved, this is a clear indication of how we are going to bank on using our voice in the future as it can also be combined with artificial intelligence.
Apart from that, Samuel sees electronic scooters as the next Uber as they leverage on the same technology. He explained that the reason behind the growing popularity of e-scooters despite the rise of electronic cars today is that people want different ways of going around the streets for various reasons such as high pollution and roads that are seemingly always packed with vehicles.
During his stay in Manila for DigiCon 2018, Samuel talked about what Israel has done as a tech startup nation. He explained that Israel has made the right decisions on being a tech startup because instead of building companies that aim to be the next Facebook, Google, or Microsoft, Israel built companies that tech giants in Silicon Valley are going to set their sights on to acquire.
"As a nation like this, you have to look at those companies and try to emulate them because I see the talent everywhere I go. I can see people have the same passion," Samuel said.
He also shared his thoughts on the state of social media today, describing it as the biggest "conundrum" in the digital age as companies like Facebook and Twitter paved the way for individuals to take advantage of the news gathering tools that are embedded on social media platforms to search information and easily locate people.
He said that today's social media platforms can even possibly be used to "leverage, influence, or sway" elections.
Emphasizing the pivotal role that journalism plays in the fast-paced social media age, he explained that journalists have to transcend the role of finding news or merely promoting stories online and now serve as fact checkers to help abate the spread of disinformation and misinformation on social media.
"For someone like me who loves social media so much… the reason I have my job at CNN is because of social media – I'm not sure that social media is a net positive or net negative," quipped Samuel. "I mean, it really is just right in between."