Citicore REIT finally gets PSE approval for Feb 17 IPO
January 20, 2022 | 8:31am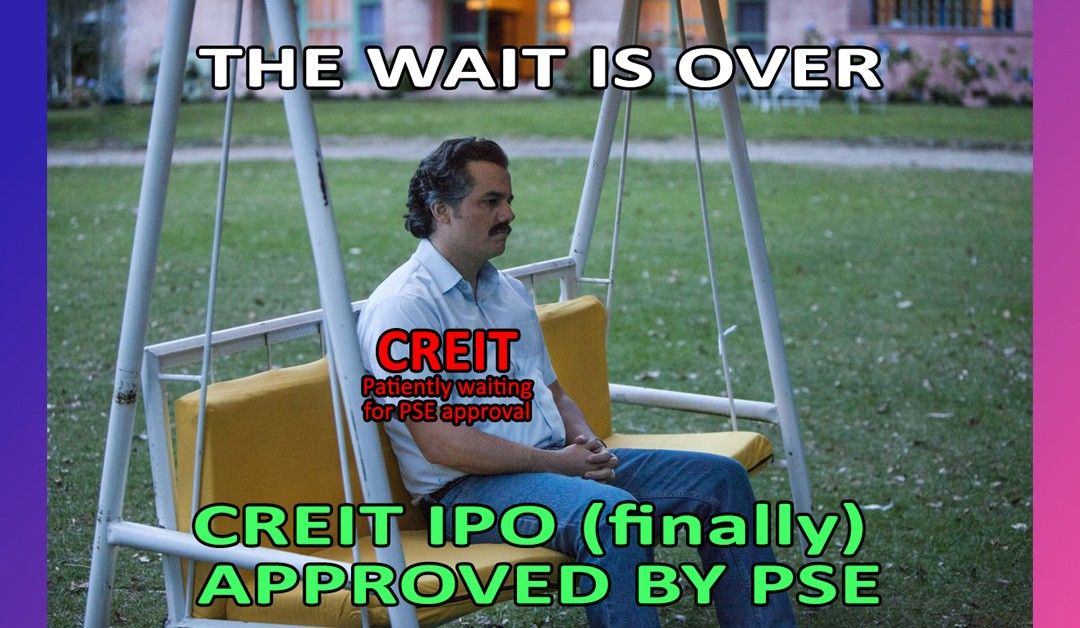 The renewable energy REIT, a subsidiary of Megawide [MWIDE 5.07 1.4%], has finally received PSE approval for its IPO.
Citicore REIT [CREIT 3.15 pre-IPO] will be the first Philippine REIT to offer exposure to income streams that don't involve commercial office space.
The CREIT IPO offers up to 1,047,272,000 common primary shares, up to 1,741,660,000 secondary shares, plus 418,339,000 shares for an over-allotment option / stability fund, for a total of 3,207,271,000 common shares at P3.15/share, to raise just over P10.1 billion.
CREIT will finalize its price on January 26. The offer period will run from February 2 through 6, with the IPO scheduled for February 17.
MB BOTTOM-LINE
As they say, when it rains solar it pours solar! The PSE gets access to its second solar energy offering in as many months, and both are/were ground-breaking in their own right.
The first offering, Solar Philippines NEC [SPNEC 1.61 0.6%], became the first PSE listing to avail of the special rule for non-operational renewable energy listings.
This offering, CREIT, will be the first Philippine REIT to list that derives rent from the renewable energy sector.
It's also the first REIT to feature an income generation scheme that goes beyond the basic "monthly rent" setup that our other REITs use for commercial leasing; CREIT earns money from its baseline lease rates, but also has a provision for profit sharing with the renewable energy facilities that lease its land.
That should spice up the REIT space, and give REIT investors another dimension to consider when evaluating if CREIT is a good investment choice.
I'm cheering on both SPNEC and CREIT because I support renewable energy initiatives, but also because I think they are both making roads that I hope other companies will be able to use in the future to list and provide even more options for investors in the future.
--
Merkado Barkada's opinions are provided for informational purposes only, and should not be considered a recommendation to buy or sell any particular stock. These daily articles are not updated with new information, so each investor must do his or her own due diligence before trading, as the facts and figures in each particular article may have changed.