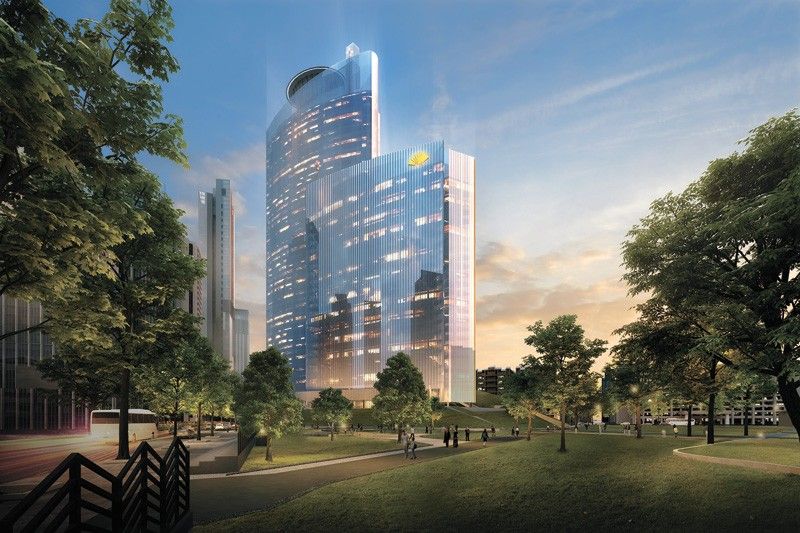 Tower Two and Mandarin Hotel at Ayala Triangle Gardens. (Artist's perspective)
Ayala Land Inc./Photo Release
Enhancing the streetscape of the premier business capital
(The Philippine Star) - July 28, 2019 - 12:00am
MANILA, Philippines — The task of developing the country's cities and infrastructure is an enormous one, and one that both the government and private sector alike continue to prioritize.
Ayala Land Inc. (ALI), the Philippines' leading developer of sustainable estates, continues to contribute to this cause. It supports local government and works with various stakeholders to build new mixed-use developments and revitalize existing ones—all of which are designed to contribute to growth and to enhance one's quality of life.
The focus of the company is not just on building structures to satisfy market demand, but on building estates based on the principles of "new urbanism"—creating urban and living areas that are dynamic, connected, functional and sustainable, well into the future.
In all its mixed-use developments, ALI is ensuring that communities are designed and built for walkability and accessibility, with high priority on multimodal transportation and public spaces.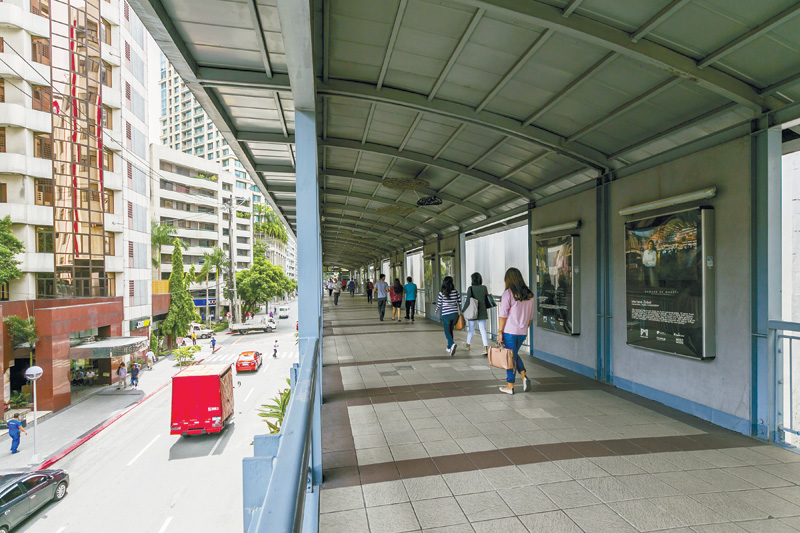 A portion of the Dela Rosa Walkway, the longest covered walkway in the country. Photo Release
ALI continues to invest in the redevelopment of established areas such as the country's premier central business district—Makati. The company has so far invested P125 billion for the expansion and revitalization plan of the Makati Central Business District (CBD).
"Keeping a landmark such as the Makati CBD at pace with key cities around the world remains a top priority for Ayala Land. Working together with the Makati Commercial Estates Association or MACEA, we aim to strengthen even further the city's status as the country's premier business and lifestyle hub," said Shiella Aguilar, project development head of the Makati estate.
The redevelopment of Makati has been deliberately planned in a way that all of its property components are brought together by an enhanced streetscape anchored by the longest covered elevated walkway in the country, which spans 1,100 meters from the Ayala MRT Station to Makati Medical Center.
At the archway and corner of Ayala Avenue and EDSA is the 2.8-hectare One Ayala Avenue development—an expansive, modern commercial hub with an intermodal transport facility that will be open by 2021. At the other end is the recently opened Ayala North Exchange, a mixed-use development with offices, an Ayala Malls and the first Seda Residences, all at a highly-accessible location at the northern end of Ayala Avenue.
Also nearing completion at the center of the CBD and within the Ayala Triangle Gardens are Tower Two and the Mandarin Hotel, which will provide Makati with a new premium office, hotel, and retail area.
Over the past 20 years, walkways either underground, on-ground or above-ground have been designed, planned and executed in accordance with the district's constantly changing needs. These new developments will add significantly to the CBD's overall connectivity, accessibility and pedestrian walkability.
These facilities that encourage walking instead of the use of automobiles are vital for sustainable living. A study conducted by the Norwegian University of Science and Technology showed that 100 of the highest-emitting urban areas around the world already account for nearly 20 percent of the global carbon footprint.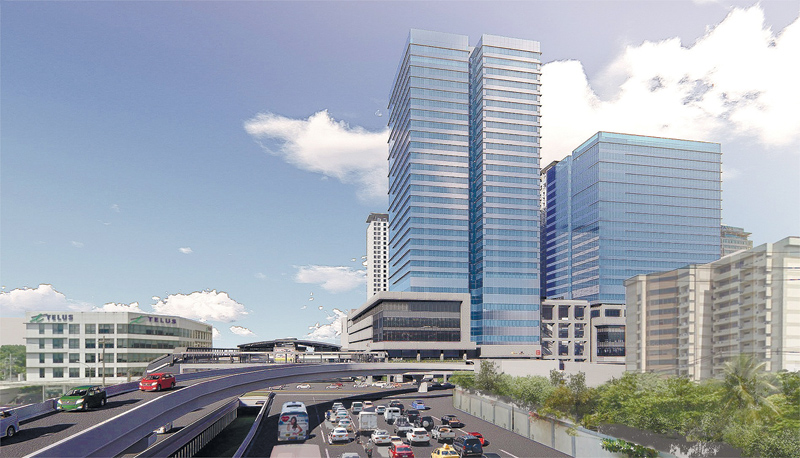 The future One Ayala Avenue — a modern commercial hub with an intermodal transport facility. Photo Release
ALI continues to track and identify metrics in pedestrian-transit connectivity to improve its developments' impact on all stakeholders.
Aguilar explained that the company's pedestrian and transit connectivity tenet is focused on three areas, namely pedestrian priority-planning, the building of climate protected walkways, and providing for easy-to-access transit terminals.
Other Ayala Land estates in urban areas, such as Circuit Makati, Arca South, and Vertis North, also prioritize pedestrian-friendly streets and incorporate public transit connections in their master plans.
"The goal of sustainable development is building to make people's lives better. Part of this is simply enabling people or providing them with the means to live sustainably, as more and more of us are aware of how we impact our climate and the environment," Aguilar added.
Ayala Land's holistic approach to building sustainable communities has earned for it various citations both here and abroad through the years, and has made it the only Philippine company included in The Robeco SAM Sustainability Yearbook 2019—the world's most comprehensive publication on corporate sustainability.
This is the third consecutive year that ALI has been named one of the most sustainable companies worldwide.
Along with other ALI projects and developments, the revitalization of the country's premier financial district into a more sustainable, smarter and more liveable city is a prime example of how the private sector can contribute to national development and economic growth—a model that is being replicated in other growth centers around the Philippines.
Ayala North Exchange: The newest gateway to Makati CBD
Ayala Land Inc. (ALI) officially opened Ayala North Exchange—the newest gateway to the Makati CBD—last June 18. The ceremony was led by Bobby Dy, president and CEO of ALI, Junie Jalandoni, senior vice president and group head for Commercial Business Group, Meean Dy, senior vice president and group head of Strategic Landbank Management Group with Mayor Abby Binay and Vice Mayor Monique Lagdameo of Makati City.
Ayala North Exchange, one of ALI's signature commercial mixed-use developments, is located at the northern end of Ayala Avenue at the corners of Salcedo and Amorsolo streets.
The development features shopping and dining options, offices and a serviced apartment. Two office towers stand above a three-level retail podium with one office tower crowned by the first Seda Residences.
Fully leased, the office towers are now home to Bank of the Philippine Islands, Concentrix, Prulife, Novartis, Oracle Netsuite, Amaysim, AON, ISS, and Makati Medical Center. Ayala Land's co-working facility, Clock In, will also soon open in the building.
The development features a 2,600-square-meter civic space where office workers can wind down and recharge any time of the day.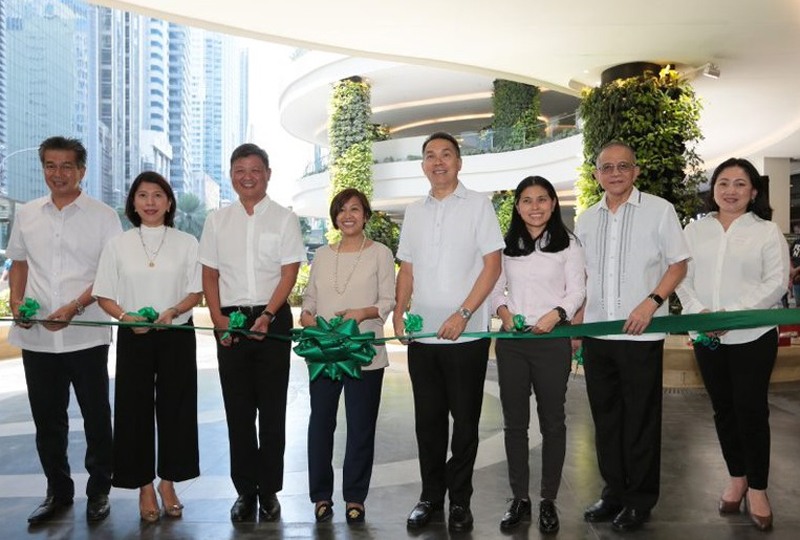 Present at the ribbon cutting in Makati are (from left): Al Legaspi (Ayala Land Hotels and Resorts Corporation, president and CEO), Carol Mills (Ayala Land Offices, head), Junie Jalandoni (ALI, SVP and Commercial Business group head), Makati Mayor Abby Binay, Bobby Dy (ALI, president and CEO), Makati Vice Mayor Monique Lagdameo, Manny Blas (ALI, Makati and BGC estate head), and Yeng Tupaz (Ayala Malls, head). Photo Release