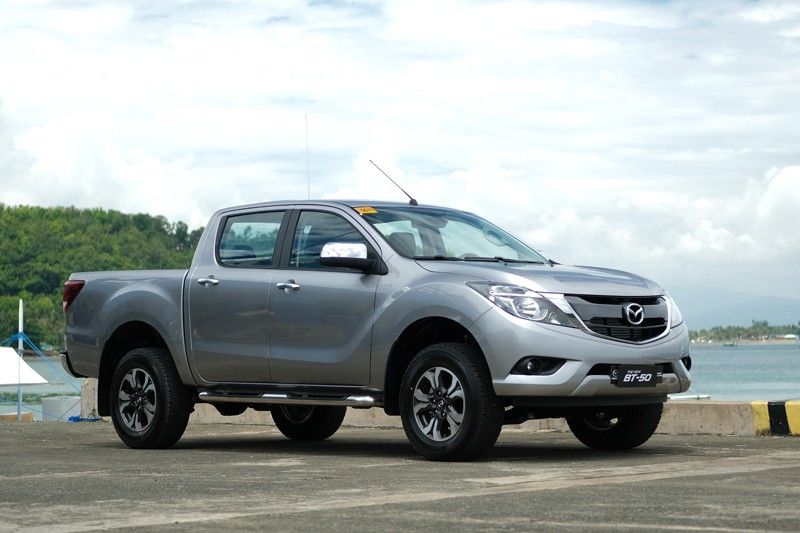 The Mazda BT-50 is the car company's small but passionate champion in the pick-up market. It is stylish, tough and built for proper utility—appealing to customers who care about looks alongside capability
Mazda/Photo Release
Mazda BT-50 – your diamond in the rough
MANILA, Philippines — It's no secret that pick-up trucks have seen a rise in mainstream popularity in the Philippines—part of the reasons for it being our eternally ill-maintained roads, our susceptibility to flooding, our country's farming and agricultural nature, and not to mention, our vast selection of beautiful off-road destinations.
Having said that, the country's pick-up truck segment has become extremely competitive—with each brand pitching its own slant as to what makes its products unique over the rest.
Enter: the Mazda BT-50, the car company's small but passionate champion in the pick-up market. The dual-cab UTE is stylish, tough and built for proper utility—appealing to customers who care about looks alongside capability; and to those who seek function without having to lose the fun-in-driving that Mazda vehicles have always been known for.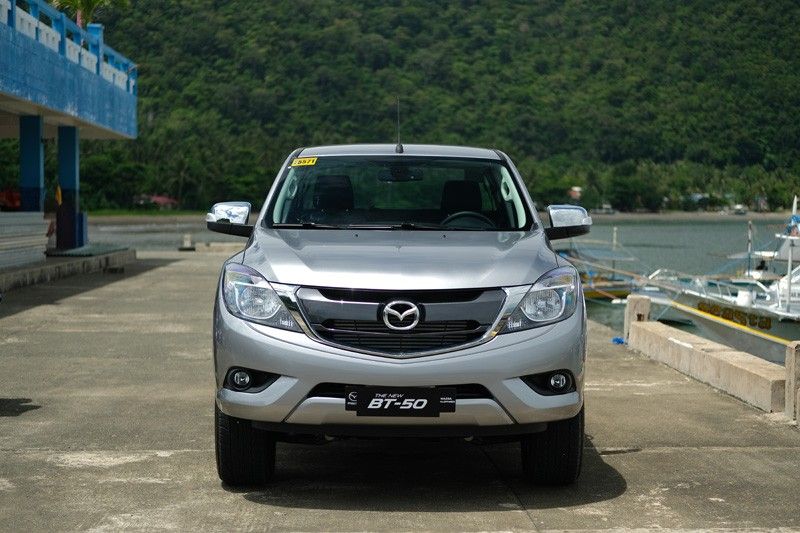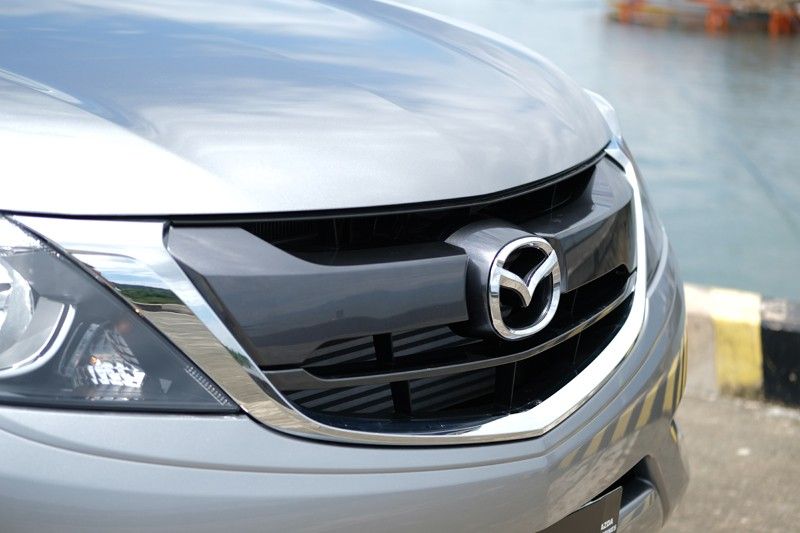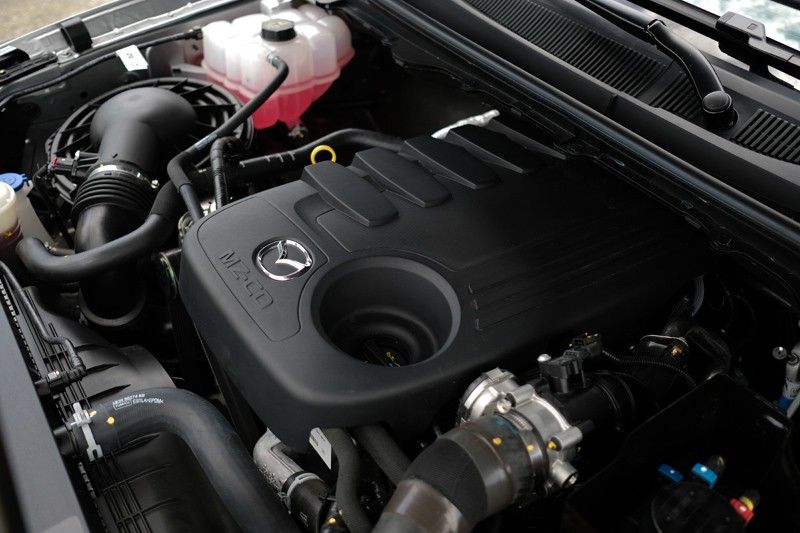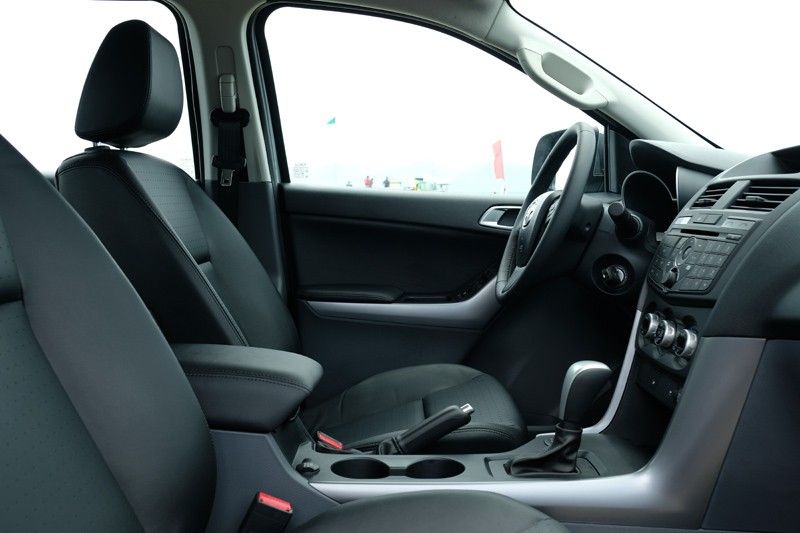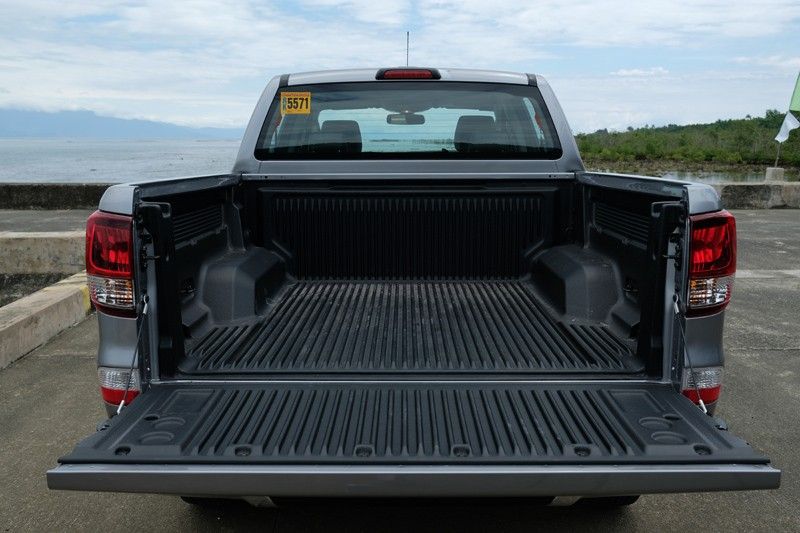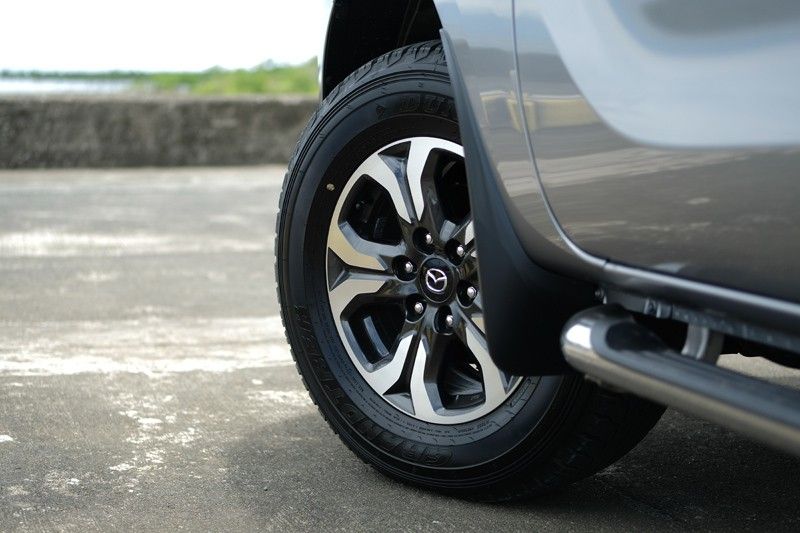 <
>
Powering the BT-50 4x4 is a high-displacement, 3.2-liter 5cylinder engine. Mated to it is an automatic 6-speed transmission that allows for quick and smooth gear changes—this responsive fluidity being perhaps one of the city dwellers' favorite assets in the BT-50. There is also only a small amount of turbo lag experienced in this pick-up—promising its driver some excellent response with the turbo boost; and gifting him with the experience of effortless power underfoot.
There is plenty of power to keep this pick-up within comfortable momentum, even on challenging, slippery climbs. Its approach, departure and ramp-over angles of 28.2, 26.4, and 25 degrees make it fairly easy to navigate through uneven, off-road terrain; and its 237mm ground clearance and 800mm water wading depth make it a robust vessel to charge through most road obstacles in the city, especially during inclement weather.
Having said that, the BT-50—in true Mazda fashion—is certainly fun to drive, especially for its nimbleness, which is a core trait observed across all Mazda vehicles. Moreover, the company has tweaked the BT-50's handling sufficiently to achieve "Jinba Ittai"—Mazda's proprietary "horse and rider as one" experience.
Yes, the vehicle is big and brawny but certainly not difficult to drive. Steering is direct and responsive, and feels well-weighted while being operated. The truck churns a hefty 200 PS of peak power at 3,000 rpm, and 470 Nm of torque at 1,750-2,500 rpm. Its robust and eager drivetrain is truly a delightful complement to that packed power; as is its 3,500kg maximum towing capacity.
It is no wonder that the BT-50 earned itself the title of 2012-2013 Philippine Truck of the year, as awarded by CAGI (Car Awards Group Inc.).
Inside the BT-50 is a simple and tidy dash layout with all the basic stuff that you need, including USB ports and Bluetooth functionality. All the buttons on the interface are of the traditional, mechanically-pressed style, which remain to be instinctive and are frankly, the type that lasts longer than touch screens.
The BT-50 comes equipped with leather seats and a particularly comfortable rear passenger bench, for a dual-cab truck. Other amenities include: an auto-dimming rear view mirror, dual-zone climate control, rain sensing wipers, parking sensors and a much-welcome rear view camera display (for the 4x4 variant).
Other useful technologies on offer are: cruise control and its laudable dynamic stability control, which automatically kicks in as a driver's assist, once skidding is detected.
To make the deal for this stylishly rugged pick-up even sweeter, the model not only comes with a truly enticing price tag—especially when compared with the competition, in terms of value, considering displacement, etc.—but also the promise of a worry-free ownership experience with YOJIN3.
YOJIN3 is Mazda Philippines' promise of free periodic maintenance service (parts, oil and labor) plus emergency roadside assistance (and concierge service), plus warranty for three years or for 100,000 km, whichever comes first.
The BT-50 also comes in 2.2L 4x2 variants, with either manual or automatic 6-speed transmission.
All aspects considered, the Mazda BT-50 certainly demands your attention if you are in the market for an urban-utilitarian-type pick-up. It is an attractively-priced, well-engineered and undoubtedly capable multi-purpose work truck that is versatile enough to double as your personal city vehicle and your 4WD adventure-mobile!
The sensible way to go about it is to visit your Mazda dealer, and try test-driving the BT-50 for yourself.