Panasonic lights the way for Filipinos
September 21, 2023 | 9:00am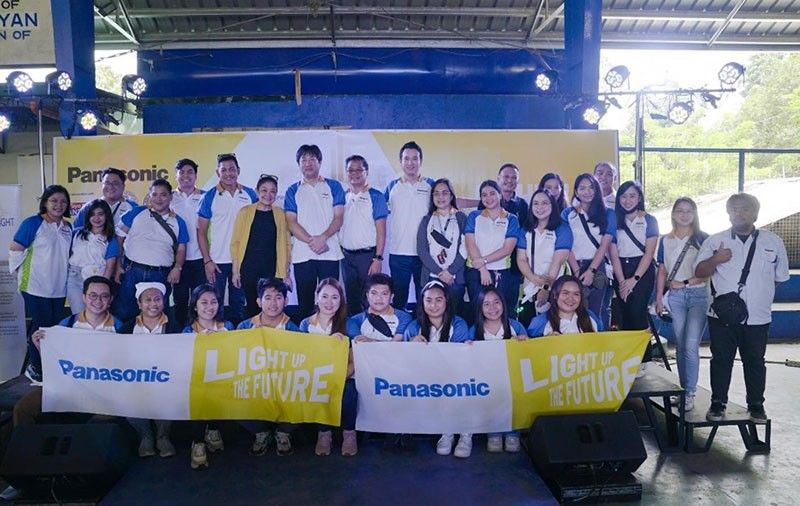 MANILA, Philippines — It's not unknown that Filipinos in different parts of the country still have no access to electricity.
Children have a hard time studying due to the lack of electricity, parents squeeze in chores during the day to utilize daylight, and families move around with more difficulty in the dark during the night. These remain a daily reality for families across the Philippines and continues to be a dilemma for many households.
Creating solutions for better living conditions
For Panasonic, finding solutions to lived realities such as electricity inaccessibility is a challenge that needs to be taken on.
Hence in 2013, they launched the BG-BL03 Solar LED Lantern–a solar-powered rechargeable lantern that doubles as a charger for households that live without electricity daily. And since its release, the lantern has become a major part of the brand's efforts to better the lives of Filipinos.
"The lantern was primarily developed by our headquarters in Japan as a means to provide awareness on the possible use of renewable energy," Panasonic Human Resources Manager Mike Borja said. "With the small lanterns and solar panels, a lot of homes will improve and will get better."
This 2023, Panasonic is partnering with Shining Light Foundation to supply 150 families in Antipolo, Rizal with these lanterns. This partnership further highlights how carefully developed technologies can create opportunities, foster remarkable moments and help improve people's lives.
Shining a light in Antipolo
This Antipolo, Rizal event marks five years since the successful completion of the company's 100 Thousand Solar Lanterns Project, which brought the same lanterns to various communities across 30 countries. It also serves as an exciting continuation of this ambitious project to bring sustainable light to more Filipino families.
"[For] a lot of us Filipinos, parang natural sa puso natin 'yung pagiging matulungin (For a lot of us Filipinos, being helpful comes naturally)," Borja said.
"As part of the Panasonic global community, I feel in myself—truly in my heart, that I'm part of something bigger, and being part of this activity is really a blessing for me more than a job," he added.
It's not a surprise that the beneficiaries expressed gratitude. It was a heartwarming sight to see how a simple device could create big smiles and help illuminate their homes and their future.
Panasonic lights the way
Panasonic has been lighting the way for families who do not have the luxury of electricity for a decade now through its multi-purpose lantern. And the company continues to help improve daily living through their tried and tested Japan quality products, not just the lantern, that all stand the test of time.
"We realize here in Panasonic that we do not just give donations or help, we actually invest our time. We go around communities; we talk to the people . . . we try to understand how their daily lives are," Borja said.
With the addition of the lantern to Filipino households, children can now study better, and families can move around easier and live more comfortably in well-lit homes and with electricity within their reach. Daily living has now become better and brighter—a small but important win!
Follow Panasonic Philippines on Facebook, Instagram, YouTube, TikTok, and Twitter to see more stories like this.