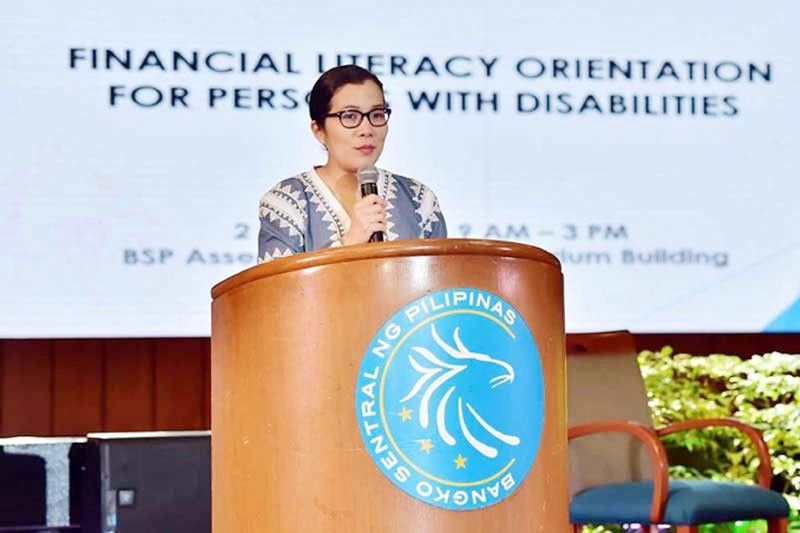 Basic deposits hit P2.14 billion with 2.2 million new accounts
MANILA,Philippines — The low cost, no frills deposit accounts have reached P2.14 billion almost two years after the Bangko Sentral ng Pilipinas (BSP) launched the basic deposit account framework.
Pia Bernadette Roman Tayag, managing director of the BSP's Center for Learning and Inclusion Advocacy, said during the Financial Inclusion Forum for the labor sector the total number of depositors under the framework has reached 2.2 million.
The BSP approved a new circular in February 2018 promoting account ownership among the unbanked, providing Filipinos the tool to save and transact money in a safe, convenient and affordable manner.
The BSP said the framework could unlock access to a wider range of financial services to meet their various needs, including credit, insurance and investments.
Tayag said minimum key features of the account include: simplified know-your-customer (KYC) requirements, an opening amount of less than P100, no minimum maintaining balance, and no dormancy charges.
To prevent misuse of the basic deposit account, its maximum balance is set at P50,000.
Tayag said the World Bank Global Findex (2017) showed only 23 percent of Filipino adults have an account and 68 percent of savers keep their savings at home.
She said 28 percent of working adults in the Philippines have an account and 18 percent of account holders use their accounts to receive their salaries.
She pointed out 69 percent of unbanked have insufficient funds to open an account, while 53 percent said it is expensive to maintain a bank account.
Furthermore, Tayag added 45 percent of unbanked cited the lack of necessary documents to open an account, while 41 percent said financial institutions are too far away.
On the other hand, she said 39 percent of borrowers obtain their loans from informal sources.
Banks can customize their basic deposit account product to serve wider markets and harness technological innovations in client onboarding and servicing of the account, provided the necessary controls are in place and the specified minimum key features are strictly observed.
Tayag said 113 banks and financial institutions are now offering basic deposit account products.
The basic deposit account supports the implementation of the National Retail Payments System (NRPS) that aims to increase adoption of digital payments in the country to 20 percent by 2020 from the previous level of only one percent.
The forum was the first project of the Department of Labor and Employment as a member of the Financial Inclusion Steering Committee (FISC). It aims to promote awareness on the government's financial inclusion initiatives and how these can positively impact the labor sector and workers' welfare.