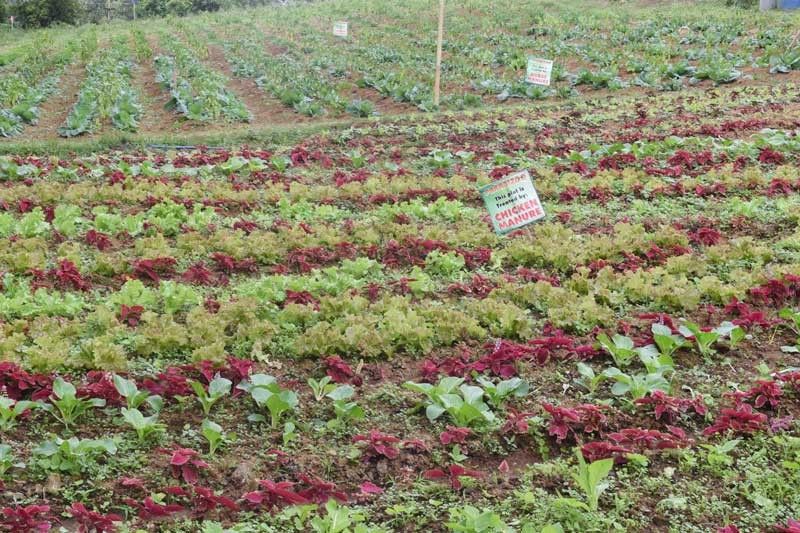 Agri school soon to rise in Paradizoo
(The Philippine Star) - February 17, 2019 - 12:00am
MANILA, Philippines — Zoomanity Group Parks of the Yupangco family will soon put up an Agriculture Learning Institute to expand opportunities to the youth and better inform them of the benefits of farming and agriculture.
Through Paradizoo, the Zoomanity Group has kicked off Power of Three, a floral, vegetable and agri-livestock festival which will run until March. Seminars will be held every Saturday from 9 am to 12 noon.
Paradizoo is an eco-farm destination open to families, students, farmers and both public and private sectors to share the benefits of and best practices in growing agricultural products.
The seminars are conducted by well-known agriculture educators and cover cattle reproduction management and breeding, sale and auction of livestock, farm produce exhibits. It's free and participants are provided with free seeds, too.
Free training on Banik's, jam and juice making is also provided.
A 12-hectare theme park in Mendez, Cavite, Paradizoo is a combination paradise and zoo. A uniquely relaxing and entertaining weekend destination for families, children can roam in an open space dotted with flowering plants and pet some farm animals.
Other agricultural activities are vermiculture, bokashi soil, hydrophonics plant growing, and putting up compost pits.
A balanced ecosystem is maintained to keep a natural habitat for the animals and plants which are both organically grown and nurtured.
A favorite attraction here is the Farm Frenzy, to cuddle and purchase animals like rabbits, hamsters and love birds, Dorper sheep, Boer, Kalahari and Saanen dairy goats, Rusa. Turkeys from Australia are also on sale.
In the Plant Me Home area, guests may select and pick vegetables and flowers from garden plots to take home. Enjoy the huge space given to flowering plants in the orchidarium and eclectic garden.
The kids may also enjoy the Camel ride and Zing Ride, a unique air ride that is a combination of zip line and a swing.