Phl, PNG strengthening agri-fishery cooperation
November 11, 2017 | 4:00pm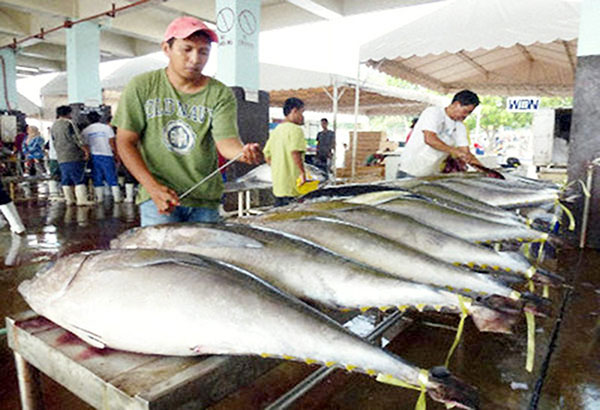 MANILA, Philippines — The Philippines and Papua New Guinea have agreed to strengthen cooperation in fishing and agriculture.
Agriculture Secretary Emmanuel Pinol, who is part of the delegation for this year's Asia-Pacific Economic Cooperation summit in Vietnam, said Papua New Guinea is now studying the Philippines' appeal to reconsider its plan to ban offshore tuna processing.
"Prime Minister O'Neill promised to review the new fishing regulations and promised consultations with the Filipino investors in his country," Pinol said.
"The President asked PM O'Neill to help the Philippine tuna Industry by allowing Philippine fishing companies to continue bringing part of their catch to the processing plants in General Santos City," he added.
Before he left for Vietnam last week, Pinol said Papua New Guinea planned to stop the offshore processing of all tuna catch in its waters. About 40 percent of the Philippines' total tuna production comes from Papua New Guinea.
Pinol said the ban would adversely affect the country's tuna industry.
As a compromise, the Philippines offered to develop Papua New Guinea's rice industry.
Papua New Guinea is a 100 percent rice importer despite the fact that it has a huge land area.
"We will help them develop their rice farm. It is part of the things that we will take up during the bilateral meeting," Pinol said.
Australia currently buys rice from Thailand and Vietnam then sells it back to Papua New Guinea.
"As early as December this year, I will send soil and irrigation experts to Papua New Guinea to conduct initial tests and surveys so that when the Philippine agricultural delegation arrives in February, there would already be concrete measures which could be started in the areas of rice farming and the coconut industry," Pinol said.
"Importing from them can be one of our programs. The moment we satisfy their local demand, we could bring in rice produce back to the Philippines," he added.
Philippine Ambassador to Papua New Guinea Bienvenido Tejano said the Philippines is the best option for Papua New Guinea even if it is also looking at Indonesia and Korea for the development of the rice industry.
"We have 35,000 Filipinos there already. The land is so wide and they are offering all these lands. It is very near the Philippines and travel time is around four and a half hours only and we have direct flights," he said.