Metrobank sees 2-digit growth in consumer loans
October 2, 2023 | 12:00am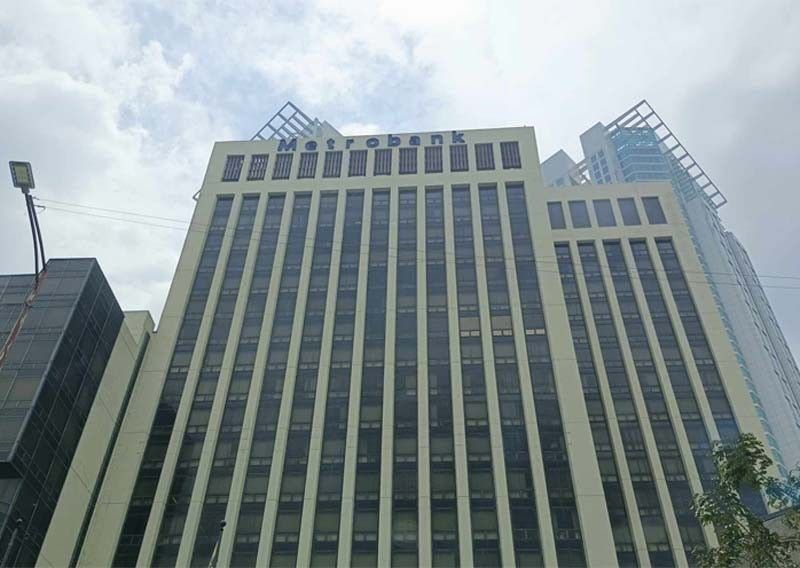 MANILA, Philippines — Metropolitan Bank & Trust Co. (Metrobank) expects to sustain a strong double-digit growth in consumer loans despite the impact of the aggressive rate hikes delivered by the Bangko Sentral ng Pilipinas (BSP) to tame inflation and stabilize the peso.
Monj del Rosario, head of consumer business at Metrobank, said in an interview with reporters that the bank sees its consumer lending booking "mid-teens" growth this year.
"We are still expecting growth, but not like we saw in 2022 to 2023. It will be a lower growth rate. The trend has been high double digits, it will still. But now, I think this time it will be more like, maybe mid-teens," del Rosario said.
From January to June, Metrobank's gross loans went up by 8.6 percent, driven by a 7.2- percent rise in commercial loans and 14.1-percent expansion in consumer loans.
Net credit card receivables surged by 28.8 percent, while auto loans grew by 17.5 percent, sustaining the growth momentum in the consumer segment.
On the other hand, the deposit base of the bank grew by 9.3 percent to P2.3 trillion.
The BSP raised interest rates by 425 basis points between May last year to March this year to control inflation and stabilize the peso.
With the inflation downtrend and as the peso rallied back to the 53 to $1 level in February, the central bank maintained a hawkish pause for four straight rate-setting meetings as it kept the benchmark rate steady at 6.25 percent in May, June, August and September.
Despite the elevated rates, del Rosario said the bank continues to book an increase in its consumer lending business, led by both auto and housing loans, despite the slight uptick in pricing. This despite the fact that the supply for housing units is not yet back to pre- COVID levels, while the auto industry was hit by a semiconductor shortage.
"Even if there is a rate hike we are able to compensate because it is self-funded, it comes from our deposit base," he said.
He also expects developers to launch new projects to catch up with demand, particularly condominium units, as more workers return to work and to avoid heavy traffic.
"We're doing good. It has been a good year for consumer actually," del Rosario said.
He cited the case of "revenge spending" as consumers started dining out, shopping and traveling after the strict COVID quarantine and lockdown protocols were completely lifted for the full reopening of the economy.
"When the pandemic came in, about one-third of all the spending went away because you could not eat out, you could not travel, you could not do a lot," del Rosario said.
While analysts expect revenge spending, he pointed out that the consumption growth is expected to normalize going into 2024.
Del Rosario said consumption usually slows down a little bit in the third quarter, but he expects a big jump in the fourth quarter in time for the Christmas spending and a little bit of revenge spending.
Del Rosario said the country is at the tail end of the revenge spending and he would be pleasantly surprised if sees more revenge spending next year.
For the first half, Metrobank booked a 34.1-percent jump in earnings to P20.9 billion from P15.59 billion in the same period last year, supported by the bank's asset expansion, higher margins and healthy fee income growth as it kept its asset quality stable.