Lower air fares in April as fuel surcharge drops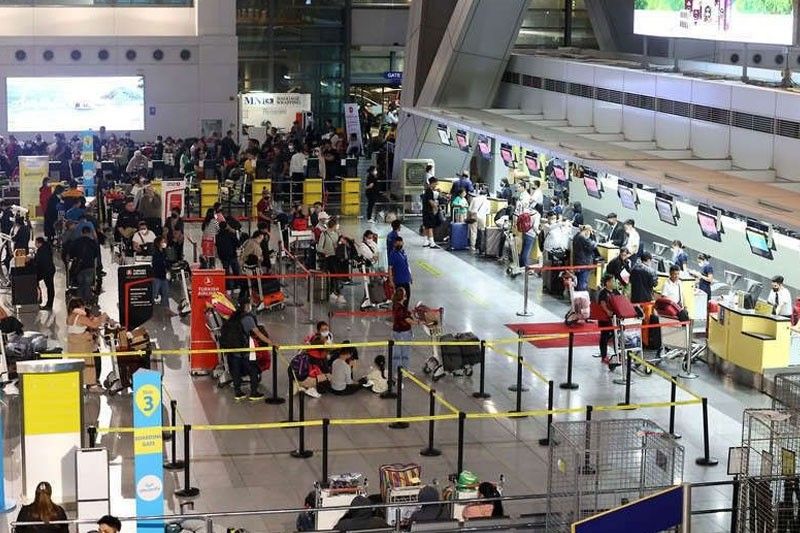 Airlines preparing for travel boom
MANILA, Philippines — Domestic carriers Philippine Airlines (PAL), Cebu Pacific and AirAsia Philippines will cut ticket prices in April in compliance with the directive to reduce fuel surcharge.
PAL, Cebu Pacific and AirAsia Philippines yesterday confirmed that air fares will drop in April just in time to serve the projected surge in air travel for the summer season.
PAL spokesman Cielo Villaluna told The STAR that the flag carrier will abide by the government order to slash fuel surcharge and, in turn, ticket prices in April.
Villaluna said the decision to bring down fuel surcharge will help PAL in its initiative to promote new flights to foreign destinations. For one, PAL will start flying to Perth, Australia on March 27 in which the inaugural trip will be piloted by its president and chief operating officer Stanley Ng.
Likewise, PAL will introduce non-stop flights connecting Kalibo with Seoul in April, a regional service that seeks to serve tourists headed to Boracay and Filipinos traveling to South Korea. The airline owned by taipan Lucio Tan will also increase its daily flights to China in April.
Cebu Pacific president and chief commercial officer Xander Lao told The STAR that the low-cost carrier anticipates travel demand to go up with fuel surcharge going down.
"Cebu Pacific welcomes this recent development as our flights become even more affordable to our passengers," Lao said.
"Cebu Pacific believes this will encourage more Juans to travel as the summer months begin and is excited to fly more travelers to their dream destinations with year-round low fares," he added.
AirAsia Philippines spokesman Steve Dailisan said the reduction in fuel surcharge would enable Filipinos to book their summer travels at affordable prices. To spur demand, AirAsia Philippines committed to offer seat sales that would further lower airfares.
"Any form of reduction in ticket value will not only motivate people to travel, but will also spur economic activity in the destinations where we fly to. Also, our commitment has never wavered in democratizing air travel despite the volatile pricing of fuel," Dailisan said.
In an advisory, the Civil Aeronautics Board mandated airlines to slash fuel surcharge to Level 7 in April, from Level 6 in March.
Under Level 7, airlines can just impose a fuel surcharge of P185 to P665 for domestic flights and P610.37 to P4,538.4 for international trips, depending on the distance.