Foreign banks expect BSP to continue tightening cycle
August 12, 2022 | 12:00am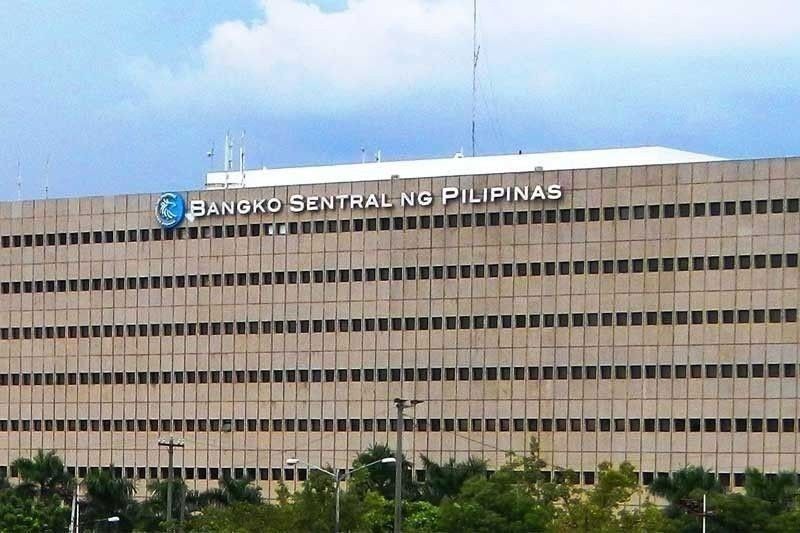 MANILA, Philippines — Foreign banks expect the Bangko Sentral ng Pilipinas (BSP) to continue its tightening cycle by raising interest rates further despite the slower-than-anticipated economic growth in the second quarter.
Aris Dacanay, economist for ASEAN at British banking giant HSBC, said the BSP is likely to deliver another 25-basis-point rate hike on Aug. 18.
"Despite growth coming in slower than expected, we anticipate the BSP to hike its policy rate by 25 basis points in the upcoming Monetary Board meeting next week," Dacanay said.
The central bank has so far raised key policy rates by 125 basis points since May, bringing the overnight reverse repurchase rate to 3.25 percent from an all-time low of two percent.
After a back-to-back 25-basis-point hikes on May 19 and June 23, the BSP delivered a huge 75-basis-point increase during a surprise off-cycle rate-setting meeting last July 14 to check soaring inflation.
The government reported on Tuesday that the country's gross domestic product (GDP) growth slowed down to 7.4 percent in the second quarter from the revised 8.2 percent in the first quarter.
Dacanay said inflation is taking a bite off consumption, slower global demand is taking a toll on export demand, and the risks of higher interest rates may be delaying investments.
"Not only are these enough to offset the tailwinds from reopening, but these will likely be more pronounced in the third and fourth quarters of 2022 as the BSP, the Fed and other ASEAN central banks keep riding (or are about to ride) the tightening express to rein in both demand and inflation," Dacanay said.
Debalika Sarkar, economist at ANZ Research said the Philippines showed some signs of slowing as the seasonally adjusted GDP contracted by 0.1 percentage point quarter-on-quarter.
"In view of higher inflation and currency stability, we expect the BSP to go ahead with policy normalization in its Aug. 18 meeting," Sarkar said.
The BSP, Sarkar explained, is committed to keep inflation within the official target range of two to four percent as it accelerated to 6.4 percent in July from 6.1 percent in June.
"Aggressive monetary tightening in developed markets, particularly the US, and rising uncertainty around global growth have together intensified pressure on the peso," Sarkar said.
According to ANZ, inflation risks remain as producers pass on higher costs to consumers.
"In fact, the momentum in private consumption will be hard to sustain in the second half of 2022, as the rising cost of living will compel households to rethink spending decisions. Moreover, the favorable base effects will also start to fizzle out. That is why we believe inflation, rather than headline GDP growth, is the policy," Sarkar said.
Japanese bank Nomura now expects the Monetary Board to deliver another 125-basis-point rate hike instead of only 50 basis points for the remained of the year.
"We expect BSP to raise the policy rate by another 125 basis points in this cycle to 4.50 percent,'' Nomura's Euben Paracuelles and Rangga Cipta said.
Nomura sees inflation accelerating to 5.1 percent this year, breaching the BSP's two to four percent target range, from 3.9 percent last year, driven by high food and fuel prices.
"We also see core inflation picking up, with some signs of second-round effects and stronger demand for wage increases," Paracuelles and Cipta said.
As it expects inflation to stay above six percent before peaking by the fourth quarter, Nomura expects the BSP to follow up with a 50-basis-point hike at its next meeting this month, followed by three more 25-basis-point hikes.
Given the expected growth downturn next year, the Japanese bank sees the Monetary Board hiking rates by 50 basis points in the first half of next year.
Moody's Analytics chief economist for Asia-Pacific Steve Cochrane said the Philippines would continue to battle inflation pressures, slowing growth and a challenging labor market.