Fiscal consolidation at risk as prices continue to rise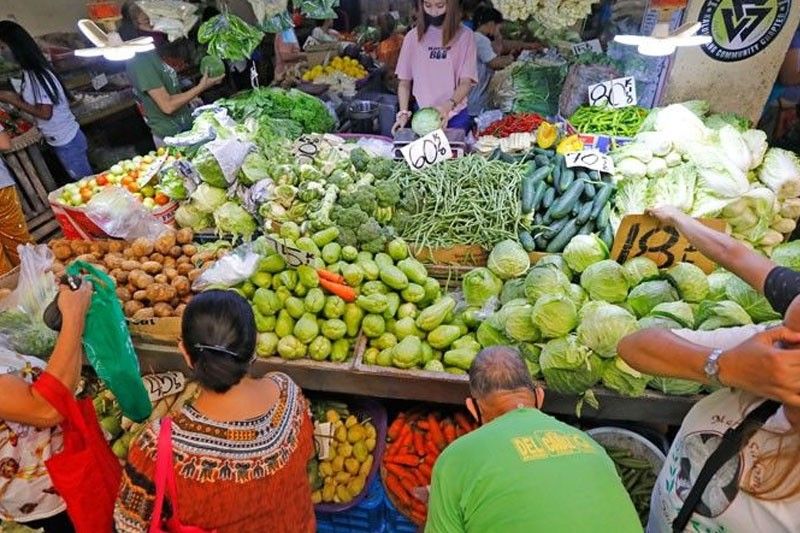 MANILA, Philippines — Rising global commodity prices continue to pose a risk to fiscal consolidation in several Asia-Pacific countries including the Philippines this year, according to Fitch Ratings.
In a report, the debt watcher said the sharp rise in commodity prices over the past month poses a rising risk to fiscal consolidation in 2022.
"Some governments have raised implicit or explicit subsidies to cushion the impact on households," it said.
In the Philippines, inflation climbed to a six-month high of four percent in March from three percent in February, bringing the average to 3.6 percent in the first quarter.
Last March 24, the Bangko Sentral ng Pilipinas (BSP) raised its inflation forecast to 4.3 instead of 3.7 percent this year and to 3.6 instead of 3.3 percent in 2023.
The central bank sees inflation remaining elevated and breaching the government's two to four percent target in the second half due to rising global oil and non-oil prices before easing to within the range in the first quarter of next year.
Likewise, the Bureau of the Treasury (BTr) reported that the country's budget deficit narrowed slightly by 1.97 percent to P187.7 billion in March from P191.4 billion in March last year.
For the first quarter, the country's budget shortfall slipped by 1.44 percent to P316.8 billion from P321.5 billion in the same quarter last year.
"Fitch Ratings expects general government deficits in many APAC sovereigns to narrow in 2022 from 2021. However, deficits in all sovereigns, except for Pakistan, will remain above pre-pandemic levels, with many substantially higher," the debt watcher stated in the report.
From January to March, revenue collection grew by 12.6 percent to P784.4 billion from P696.5 billion in the same period last year.
On the other hand, expenditures increased 8.2 percent to P1.1 trillion in the first quarter from P1.02 trillion in the same period last year.
"Government revenue has broadly recovered to 2019 levels, but expenditure is forecast to remain above pre-pandemic levels in most sovereigns in 2022. Pandemic-related spending will roll off further after 2022, but some spending could prove sticky, making reductions gradual," Fitch said.
According to the credit rating agency, subdued economic recovery in a large part of Asia is a key reason for the sustained high deficits, as emergence from pandemic-related headwinds has been slower than in other regions.
The Philippines exited recession with a gross domestic product (GDP) growth of 5.7 percent last year, reversing the 9.6 percent contraction in 2020 as the economy stalled due to strict COVID quarantine and lockdown protocols.
For 2022, Philippine economic managers are looking at a faster GDP expansion of seven to nine percent.
Fitch said the general government debt ratios have jumped sharply during the pandemic in Asia-Pacific and globally.
"Most APAC debt ratios are still below or in line with peer medians, but higher debt burdens leave less fiscal space from a rating perspective to respond to future shocks. Accelerating inflation could support a near-term reduction in debt ratios, but this may not be sustained over the medium term," it warned.
Fitch said the rebuilding of fiscal buffers in Asia Pacific will be limited, reflected in relatively stable debt ratio trajectories, on average.
It said a forecast return to high growth over the next several years would support the stabilization of debt ratios in many developed and emerging-market sovereigns, but is likely not sufficient for sharp debt reduction, which would require faster-than-forecast deficit reduction.
Fitch said debt trajectory uncertainty is also a factor in the Philippines, in combination with potential medium-term growth challenges.