Rice tariff collection down 4% to P11.69 billion in 8 months
September 13, 2021 | 12:00am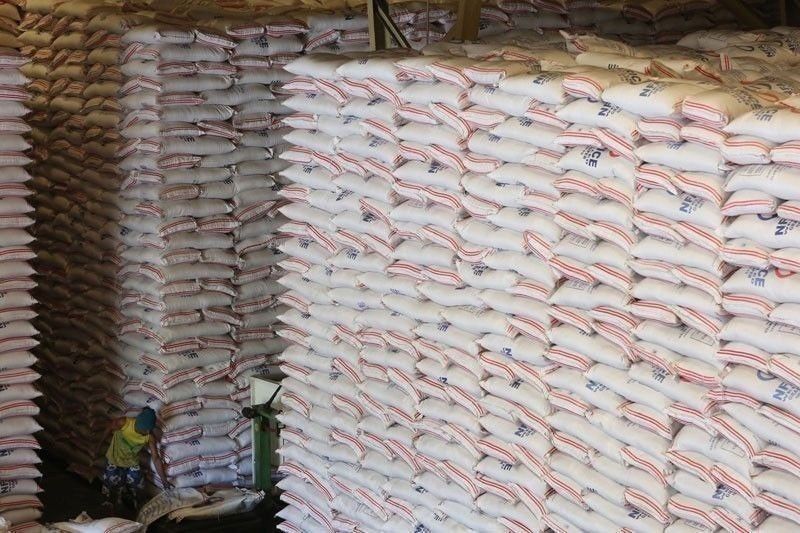 MANILA, Philippines — Tariff collected from rice shipments decreased by more than four percent to P11.69 billion in the eight months to August from P12.22 billion a year ago, as the import volume shrank over seven percent.
In a report, the Bureau of Customs said the volume of imported rice went down to 1.74 million metric tons (MT) in the first eight months from 1.88 million MT a year earlier.
Hiowever, Customs said the rice import value rose by 4.13 percent to an average of P20,188 per MT from P19,386 per MT. This brought total revenues generated from the purchase of rice abroad to P35.07 billion.
With the end-August figure, the government has exceeded the budget for the P10-billion Rice Competitiveness Enhancement Fund (RCEF). Under the rice trade liberalization law, the RCEF was created with a P10-billion yearly appropriation to pay for programs and projects to improve the livelihood of palay (unhusked rice) farmers.
The law provides that tariff collected in excess of P10 billion will be used to fund the rice farmer financial assistance; titling of agricultural rice lands; expanded crop insurance program on rice; and crop diversification program.
On the other hand, P5 billion of the RCEF will be issued to the Philippine Center for Postharvest Development and Mechanization for the purchase of rice farm equipment.
Further, P3 billion will be released to the Philippine Rice Research Institute for the development, propagation and promotion of inbred seeds to be supplied to palay farmers.
According to the law, P1 billion will be injected into state-owned banks to cash up a credit facility wherein palay farmers and cooperatives can get loans at minimum rates and collateral. Another P1 billion will cover the extension services of concerned agencies in teaching skills on rice crop production, modern farming techniques, seed production and farm mechanization.
In exchange, the law cut the tariff slapped on rice shipments within the quota of 350,000 MT at 35 percent. Similar duty applies to rice imports originating from Southeast Asian nations.
However, President Duterte in May issued Executive Order (EO) 134 slashing the import duties even for rice coming from outside Southeast Asia to 35 percent to expand the country's sources for the staple during the pandemic.
The rate will revert to 40 percent within quota and 50 percent outside quota in May 2022.