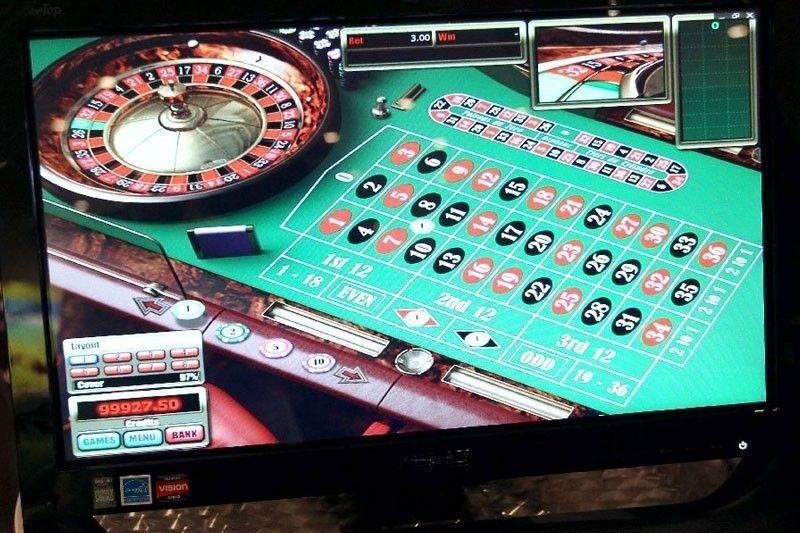 In a statement, the BIR said collections from Philippine offshore gaming operators increased to P7.18 billion in 2020 from only P2.36 billion in 2018.
Vallery Hache/AFP
POGO taxes jump to P7.18 billion in 2020
MANILA, Philippines — Taxes collected by the Bureau of Internal Revenue (BIR) from the offshore gaming industry rose to P7.18 billion in 2020 despite the suspension of operations last year due to community lockdowns.
In a statement, the BIR said collections from Philippine offshore gaming operators (POGOs) increased to P7.18 billion in 2020 from only P2.36 billion in 2018.
Year-on-year, tax payments from POGOs increased by 11.71 percent from about P6.43 billion in 2019.
The BIR's collections from the offshore gaming industry increased even with the temporary suspension of operations implemented by the Philippine Amusement and Gaming Corp. (PAGCOR) early last year to contain the spread of the pandemic.
This was also despite the decision of some POGO firms to leave the Philippines, and the limitations on operational capacity imposed on companies as part of health protocols.
According to data posted on the PAGCOR's website, there are now only 51 POGOs that are licensed by the regulator, coming from 60 before the pandemic.
Of the total, only 34 have been allowed to resume operations on a limited capacity as of Jan. 5. There are also 131 local gaming agents and service providers who have secured authority to resume operations.
Overall, preliminary data showed that BIR's revenues in 2020 reached P1.94 trillion, surpassing its goal of P1.69 trillion by 15.14 percent. This was, however, 11.23 percent lower than its 2019 collection of P2.19 trillion.
BIR Commissioner Caesar Dulay said the bureau managed to hit its goal due to the strict implementation of the Taxpayer Account Management Program and the intensified monitoring of withholding tax remittances.
He said revenue personnel were also able to sustain their tax awareness activities despite mobility restrictions through the use of phones, emails, virtual meetings and other electronic platforms.
Last year, tax enforcement initiatives, including the issuance of Warrants of Distraint and Levy and Warrants of Garnishments, and the implementation of compromise settlement raised P998.96 million in revenues for the BIR.
Dulay said the BIR was also able to collect P607 million from the temporary closure of 209 erring business establishments under the Oplan Kandado Program.
The Tax Amnesty programs on delinquency and estate taxes also garnered P5.63 billion in additional revenues.
The BIR last year seized a total of 55 units of cigarette-making machines; 4.89 million packs of assorted cigarette products, and 22.4 million counterfeit tax stamps valued at P1.228 billion.
Meanwhile, Dulay said the continued enhancement and expansion of the BIR's electronic filing and payment tools also allowed taxpayers to settle their obligations even during quarantine.
He said P1.67 trillion or 86 percent of the BIR's total collections in 2020 was coursed through digital payment channels, while about 21.5 million or 94 percent of the 22.86 million tax returns filed were submitted electronically.
"We will continue to improve on that and hopefully we will achieve a 100 percent e-Filing figure," Dulay said.