Power poles blocking widened roads irk senators
October 20, 2020 | 2:04pm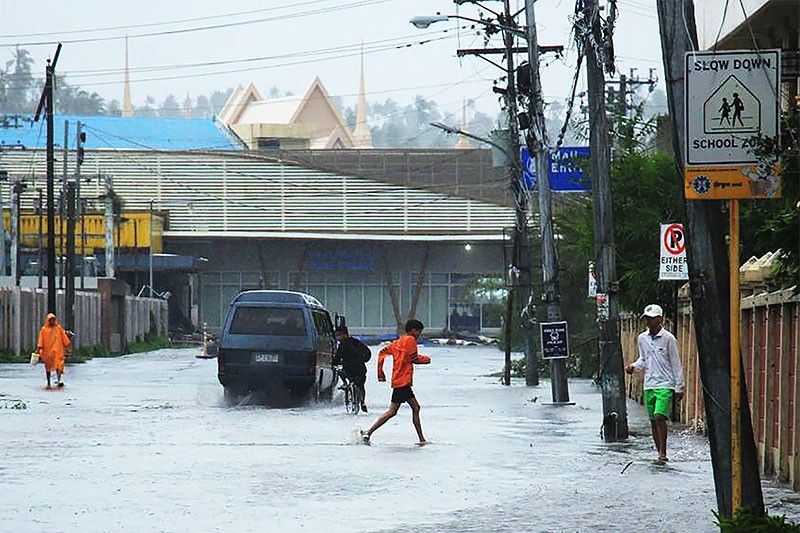 MANILA, Philippines — Government is hardly devoting sufficient budget to remove electric posts blocking main roads when they are widened, a counterproductive fact that puts into waste billions of pesos allocated to road building every year.
In recent years, only "around P400 million" has been shelled out to remove power poles when the Department of Public Works and Highways (DPWH) expand roads to cater to more vehicles, Artis Niky Tortola, deputy administrator at the National Electrification Administration (NEA), said on Tuesday.
The amount represented only a "portion" of what Tamayo said was around P4 billion needed to complete the removal of electric posts which Senate Minority Leader Franklin Drilon act as "obstacles" to motorists and even jeopardizes their safety and public convenience.
"In many areas, the DPWH would widen the roads but because of the road widening the electric posts get in the middle of the widened road and widened road becomes a parking area," Drilon told NEA officials in a budget hearing on Tuesday.
"So you have spaghetti wires on top and a parking lot below, at the bottom. What can we do about this?" he added.
Other senators agreed with Drilon. Senator Sherwin Gatchalian, who chairs the Senate energy committee, said the problem of power poles blocking highways "is no longer a simple issue," while Senator Imee Marcos pointed out that the scenario prompted not only cars, but also vendors to erect stalls along the road.
To be fair with NEA, Administrator Edgardo Masongsong said it is DPWH, and not his agency, which should finance the moving of electric posts holding power lines when a road is widened or repaired. Some electric cooperatives are also taking initiative to transfer their poles
Gatchalian seconded this, but added coordination is lacking among DPWH, NEA, and distribution firms owning these lines in how to facilitate line transfer.
"There is already allocation for posts removal and the mechanism to do that is for DPWH to download the money to the electric cooperatives and electric cooperatives will move the post… But apparently, the DPWH doesn't know who are the electric cooperatives, how much they should download," he explained.
DPWH has so far not responded to request for comment as of this posting.
Roads prioritized
But as it is, the problem indeed presents a huge roadblock in broader infrastructure building since the bulk of investments go to road construction. This year alone, before the pandemic struck and resulted into budget realignments to recovery efforts, 11.5% or P113.4 billion of capital outlays were devoted for so-called "network development program."
That amount rises to P124.6 billion next year if the proposed national outlay is approved as is, equivalent to 11.2% of total, budget data showed. The amount does not include potential local road projects funded by allocations per district.
What's more, while widening roads to resolve traffic congestion is already highly contested, having tall electric posts along the way surely does not help. "I would therefore conclude that the attention is not that sufficient in order to solve this problem at a faster rate which is causing so much inconvenience and safety issue for motorists," Drilon said.
"In the evening, your vehicle may even crash on these posts. So it is a serious concern," he added.
For Senator Nancy Binay, the problem appears to be a result of lack of planning. "At this early, for instance, DPWH should be moving electric posts that may hamper their projects next year," she said.
While largely a DPWH undertaking, Masongsong said NEA will be providing the Senate committee an action plan on how to complete moving electric posts swiftly. "If you just put in a little attention, I'm sure this can be solved," Drilon said.