Banks urged to phase out financing for coal projects
December 15, 2019 | 12:00am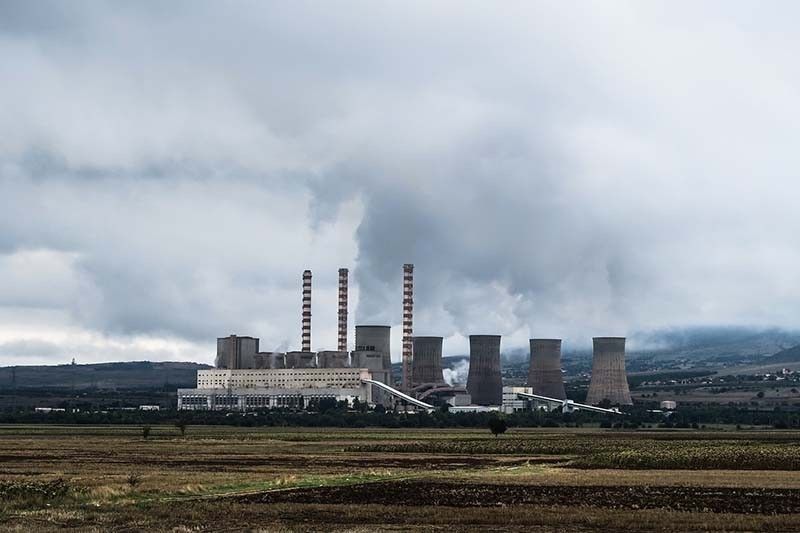 MANILA, Philippines — Philippine banks are urged to phase out financing for coal projects in the country.
Clean energy group Center for Energy, Ecology, and Development (CEED) said 13 local banks were identified by the Global Coal Exit List (GCEL) to be responsible for lending or underwriting $6.3 billion to coal developers from 2017 to the third quarter of 2019.
The Global Coal Exit List (GCEL), published by Urgewald, Banktrack and non-government organization (NGO) partners, is a collection of data on companies and institutions behind coal development.
"But the large contribution of these banks and of global financial institutions in the continued dominance of coal also translates to a great potential to end coal's reign by creating sweeping changes in response to the climate crisis. If these institutions create policies that restrict coal financing and channel funds instead to clean, renewable energy technologies, it would mean billions of funds allotted for climate justice and action. In this sense, the Paris Agreement's ambitions could be within our reach," CEED executive director Gerry Arances said.
Of the 13 banks, two banks—BDO Unibank Inc. and Bank of the Philippine Islands (BPI)—account for 54.67 percent of financial support to the country's coal expansion.
"We urge BPI and BDO to thoroughly reassess their exposure to coal, and to set an example to other local banks of the role a financial institution can play in responding rather than contributing to rising global temperatures. Already, many international financial institutions are making bold announcements opposing coal funding. We hope that these two banks do find ways to make a clean energy future easy to attain," Arances said.
The CEED cited the Intergovernmental Panel on Climate Change (IPCC), a report which revealed the alarmingly dire situation of the climate and the urgent need to radically cut down the use of fossil fuels, especially coal.
"By 2030, energy production from coal must be reduced by 78 percent for the 1.5°C goal of the Paris Agreement to still be attainable," said Arances.
"Yet, here we are facing as much as 570 GW (gigawatts) additional coal capacity in the pipeline and about 1,000 more coal power plant units lining up to be added to the global coal fleet," he said.
Arances noted that the pending 28 percent increase in coal's global installed capacity is only made possible by the helping hand extended by commercial banks and institutional investors to coal developers.
The Philippines, despite consistently being in the top 10 countries most vulnerable to climate-related risks and disasters, is now also among the top countries in the world planning to expand energy generation from coal, the group said.
"The Philippines today is looking at 12,014 megawatts of additional coal capacity. This is a 140 percent increase in our national coal installed capacity of 8,594 MW. It would mean more communities suffering with threats to their health and livelihood, more biodiversity lost, and more expensive electricity for Filipino consumers," Arances said.