Peso tracks peers, closes at strongest level vs dollar in 3 months
November 7, 2018 | 10:26pm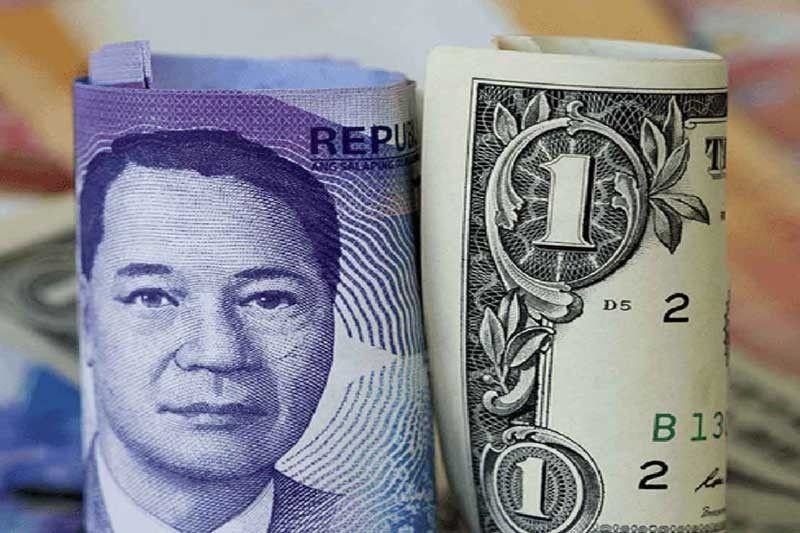 MANILA, Philippines — The peso vaulted back to the 52-to-a-dollar territory on Wednesday, following regional trends to close at its strongest level against the greenback in three months.
The local currency appreciated 7.5 centavos against the US dollar to finish at 52.95, its strongest since August 6 when it closed 52.85 to a dollar.
Volume was also heavy at the foreign exchange market, with $1.447 billion worth of trades on Wednesday, up from $983.78 million the previous day.
The peso gained strength against the greenback together with Asia-Pacific peers like the Singapore dollar, Thai baht, Malaysian ringgit and Indonesian rupiah as investors digested midterm election results in the US.
US midterm polls
US President Donald Trump's economic agenda like the tax cuts that have been welcomed by investors at a risk of getting rolled back after the Democrats won majority of the seats at the House of Representatives, gaining control of the Lower House for the first time in eight years.
At the Senate, Republicans retained their majority, making a clash in Congress and with the White House over Trump's nationalist agenda likely.
While analysts say the new composition US Congress bodes well for check and balances, investors have often shied away from uncertainty brought about by the clash of two parties in certain issues.
At home, the peso's strength also came after the government revised upwards the economy's second-quarter growth performance, ahead of Thursday's report for the third quarter.
GDP grows faster at 6.2 percent
In a statement on its website, the Philippine Statistics Authority said gross domestic product (GDP) grew a faster 6.2 percent in April-June period, up from the original estimate of 6 percent.
"Major contributors to the upward revision were other services, real estate, renting and business activity, and mining and quarrying," PSA said.
The revision meant that for the first half, GDP expanded 6.4 percent, up from the initial reading of 6.3 percent.
PSA will report the third-quarter GDP on Thursday and analysts expect growth to have decelerated further due to high inflation, which held steady at near decade-high of 6.7 percent in October.
Last month, the Duterte administration lowered its growth target this year from 7-8 percent to 6.5-6.9 percent due to fast inflation as well as the impact of the US's trade war with China on Philippines' trade performance.