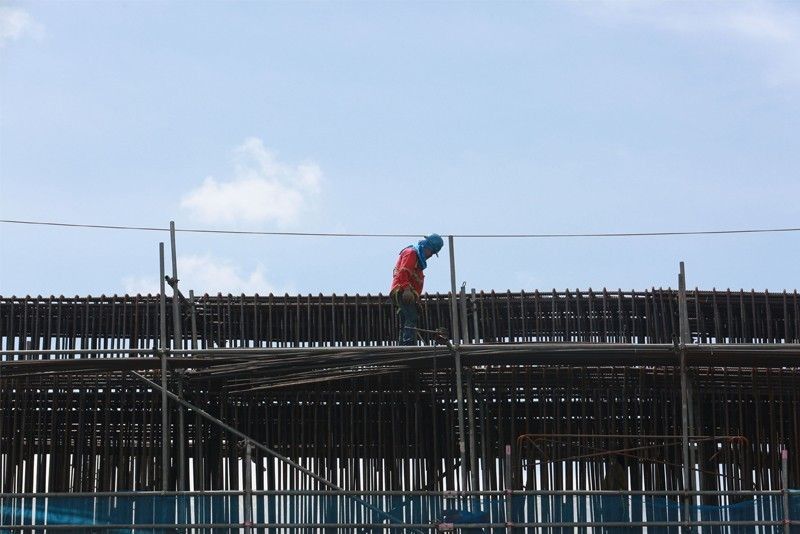 Villar said the shortage of skilled labor continues to hound the construction industry, making the country's golden age of infrastructure endeavor "more challenging."
Michael Varcas/File
Skilled labor shortage poses challenge to BBB — Villar
MANILA, Philippines — The prevailing mismatch between available labor and the skills required by the construction industry continues to be a headache for the government's Build Build Build infrastructure program, Department of Public Works and Highways (DPWH) Secretary Mark Villar said over the weekend.
Villar said the shortage of skilled labor continues to hound the construction industry, making the country's golden age of infrastructure endeavor "more challenging."
"We have a lot of problems and it becomes more challenging to find workers," the DPWH chief said.
"But nevertheless, we are able to find and cope up with the demand. As you can see, construction is ongoing," he added.
Real estate consultancy services firm Colliers International Philippines earlier said the lack of skilled workers in the country is causing construction delays in the private sector.
Local and foreign business groups, for their part, have also expressed their concerns, saying that the realization of the government's Build Build Build program may take a hit if such skilled labor supply tightness continues.
Trade Undersecretary Ruth Castelo, who had previously headed the Construction Industry Authority of the Philippines, said that on top of the Build Build Build projects, regular construction programs being undertaken by various agencies like the Department of Education, Department of Health and the National Housing Authority are also constantly needing workers.
To address the challenges, Villar said DPWH is in continuous coordination with the Technical Education and Skills Development Authority and the Department of Labor and Employment.
"We want to also match our demand in the training of our agencies," he said.
On the positive side, Villar sees the growing demand for workers in the industry as a way to lure back to the country Filipinos working abroad.
"We have a lot of workers abroad. I'm sure there will be opportunities for them to return as demand for workers here becomes stronger. As demand increases, so will their salaries. So we can expect there will more jobs, more high paying jobs," Villar said.