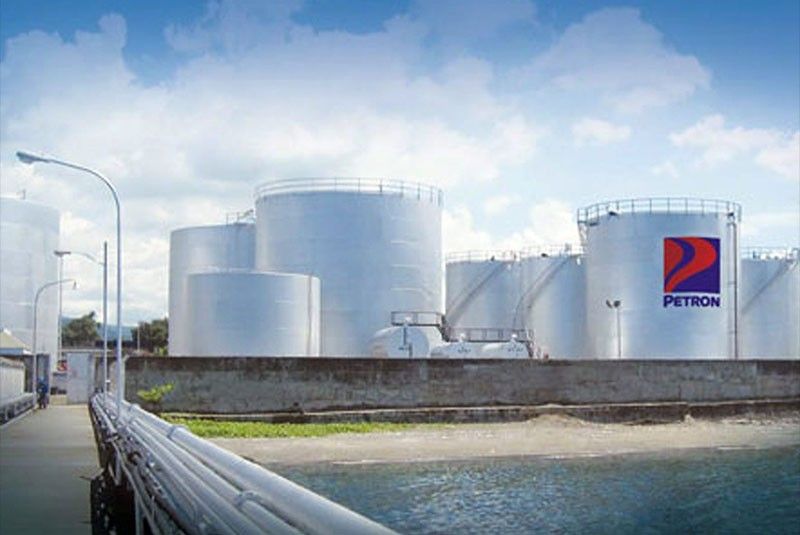 In its disclosure to the Philippine Stock Exchange yesterday, the San Miguel-controlled oil firm said it will issue senior perpetual capital securities worth $500 million on January 19. File
Petron plans $500-million perpetual capital securities
MANILA, Philippines - Petron Corp. plans to raise $500 million through the issuance of senior perpetual capital securities to partially fund the buyback of its $750-million securities listed on The Stock Exchange of Hong Kong Ltd.
In its disclosure to the Philippine Stock Exchange yesterday, the San Miguel-controlled oil firm said it will issue senior perpetual capital securities worth $500 million on Jan. 19.
The distribution rate is 4.6 percent per annum until July 19, 2023, payable semi-annually in arrears on Jan. 19 and July 19.
Beyond 2023, the securities will have a step-up rate of 2.5 percent per annum.
Deducting commissions, Petron said it will raise approximately $498 million which will be used to repurchase, refinance and/or redeem undated subordinated capital securities, the repayment of indebtedness and for general corporate purposes, including capital expenditures.
The company has tapped The Hongkong and Shanghai Banking Corp. Ltd. Singapore branch as the sole global coordinator for the issuance.
Joint lead managers are Australia and New Zealand Banking Group Ltd. (ANZ), DBS Bank Ltd., Deutsche Bank AG Singapore Branch, HSBC, Standard Chartered Bank and UBS AG Singapore branch.
Earlier this week, Petron launched a tender offer of its outstanding $750-million, 7.5 percent undated, subordinated capital securities listed in the Hong Kong stock exchange.
It made a tender offer on securities up to $350 million until Jan. 16.
In 2013, Petron raised $500 million and another another $250 million from the issuance of perpetual bonds which was used to finance its Refinery Master Plan 2 (RMP-2), which increased the Bataan refinery's production from 120,000 barrels per day to 180,000 barrels per day.
This also allowed the oil company to start local production of Euro IV-compliant fuel products, offering a full-range of premium fuels to the market compliant with global standards ahead of the 2016 government mandatory deadline.
Petron is eyeing to upgrade its existing refinery, expand its Malaysian refinery and put up a new refinery in the Philippines.
In the next three years, Petron is investing $5 billion to double the capacity of its Bataan refinery and $3.5 billion to more than double the capacity of its refinery in Malaysia.
The Bataan refinery expansion will raise its current current 180,000 barrels per day (BPD) output by 90,000 BPD by 2019 and another 90,000 BPD by 2020.
Meanwhile, the Malaysian refinery will be expanded by another 90,000 BPD also by 2020.