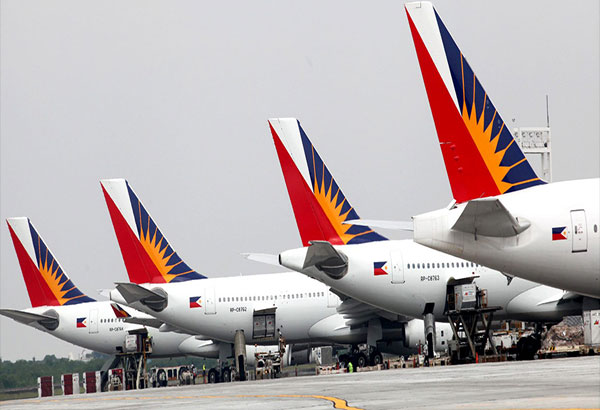 President Rodrigo Duterte recently threatened to shut down Terminal 2 of the Ninoy Aquino International Airport, which the Philippine Airlines has been exclusively using since 1999, if the airline's owner, business tycoon Lucio Tan, fails to settle his company's arrears. File photo
PAL settles P6-billion debt to national government
(Philstar.com) - November 3, 2017 - 9:38am
MANILA, Philippines — The Philippine Airlines on Friday settled its outstanding debt to the government that had swelled to P6 billion since the flag-carrier incurred the arrears more than four decades ago.
This was announced by the Department of Transportation, the Civil Aviation Authority of the Philippines, and Manila International Airport Authority In a joint press statement.
A check amounting to P5.7 billion was turned over by Atty. Clara De Castro, PAL Vice President for Legal Affairs, to the office of CAAP in Pasay while a separate check worth P258.6 million was delivered to MIAA.
PAL's payment of its unpaid air navigational charges, which ballooned since 1970's up to July 30 2017, was made earlier than the December 2017 deadline, the statement noted.
President Rodrigo Duterte had threatened to shut down Terminal 2 of the Ninoy Aquino International Airport, which PAL has been exclusively using since 1999, if the airline's owner, business tycoon Lucio Tan, fails to pay his company's obligations.
DOTr earlier said PAL's unpaid navigational fees and other liabilities to the government have so far reached P7.3 billion as of Sept. 26, 2017, payable to the CAAP and MIAA.
Following the president's threats against the airline, the Tan-led company early last month said it was ready to present a "compromise agreement" regarding its unpaid charges, which the DOTr accepted.
"One of the overriding reasons why PAL agreed to settle is to manifest its trust and confidence in President Duterte's administration," PAL and the DOTr said in a joint statement last October 6.
"PAL assured the government and the traveling public that it will continuously provide its vital airline operations in the service of the Filipino people," they added.
READ: PAL offers 'compromise' deal on P6-B debt issue | DOTr accepts PAL offer to settle P6-billion unpaid fees