Cignal flexes strength with golden Asian Games coverage
October 11, 2023 | 5:29pm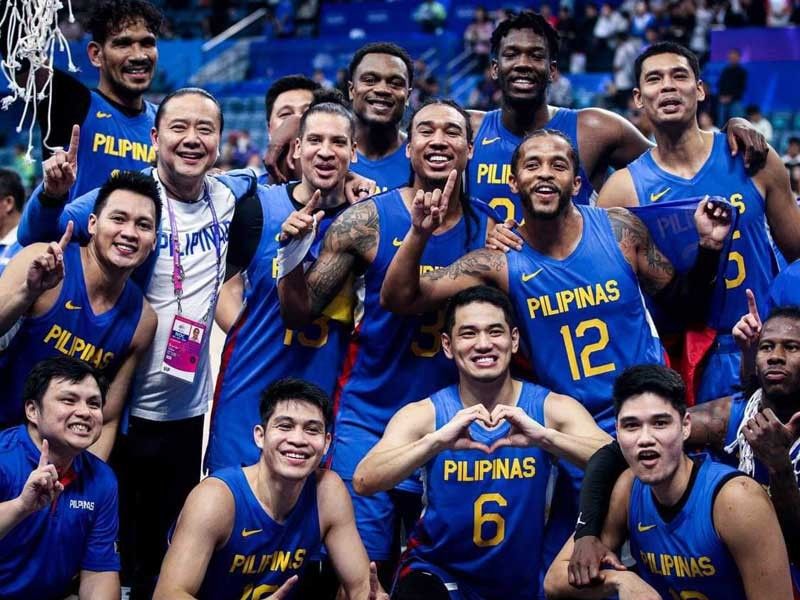 MANILA, Philippines – Following its successful broadcast of the FIBA World Cup 2023, the country's leading pay television provider Cignal TV delivered world-class, innovative coverage of the recently concluded 19th Asian Games in Hangzhou, China.
From start to finish of the 16-day Asiad, Filipino sports fans were able to follow the competitions through Cignal platforms such as the free-to-air One Sports channel, Pay TV channel One Sports+, and its OTT service, Pilipinas Live.
"We were extremely pleased to bring the Asian Games to Filipinos. This was the Philippines' best ranking in almost thirty years. Most importantly, Gilas Pilipinas won the coveted gold medal in basketball. The Asiad produced many happy surprises for our sports fans, and we delivered to them live and on-demand," said Jane Basas, President and CEO of Mediaquest Holdings and Cignal TV.
At the cutting edge of Cignal's efforts was Pilipinas Live, ranked as the No. 1 sports app in the Philippines during the Asian Games and the FIBA World Cup.
The OTT service streams live and on-demand coverage of sports in the Philippines and worldwide, commercial-free and in high definition.
Pilipinas Live is available for download on the App Store and Google Play.
Featuring more than 12,000 athletes from all 45 members of the Olympic Council of Asia, this year's Asiad was held from September 23 to October 8.
The Philippines finished at 17th place, bringing home 4 golds, 2 silvers, and 12 bronzes for a total of 18 medals. This was an improvement from its 19th place finish during the 2018 Asiad held in Jakarta.
Ernest John "EJ" Obiena, the World No. 2 pole vaulter, won the country's first gold medal and set a new Asiad men's pole vault record of 5.90 meters.
This feat was followed by Meggie Ochoa, a two-time world champion and bronze medalist in the 2018 Asiad. Ochoa battled through high fever and immense body pain to capture her first Asiad gold in the ju-jitsu women's 48 kg final round. The second gold medal in ju-jitsu was won by Annie Ramirez, in the women's 57 kg match.
However, the most significant and unexpected gold medal was brought home by Gilas Pilipinas.
Led by Coach Tim Cone, the Philippine men's basketball squad triumphed over the previously undefeated Jordan 70-60, ending a 61-year gold medal drought in Asiad hoops for the country.
In tune with the Nationals' victory in basketball, Cignal TV has solidified its position as the Philippines' leading sports broadcast network.
With its back-to-back coverage of both the FIBA World Cup 2023 and the 19th Asian Games under its belt, Cignal TV and Pilipinas Live are currently offering the most extensive coverage of the UAAP and Premier Volleyball League, while gearing up to cover the upcoming East Asia Super League and the 2023-2024 NBA season.