Kobe Paras stays in Japan, signs with B2 team Altiri Chiba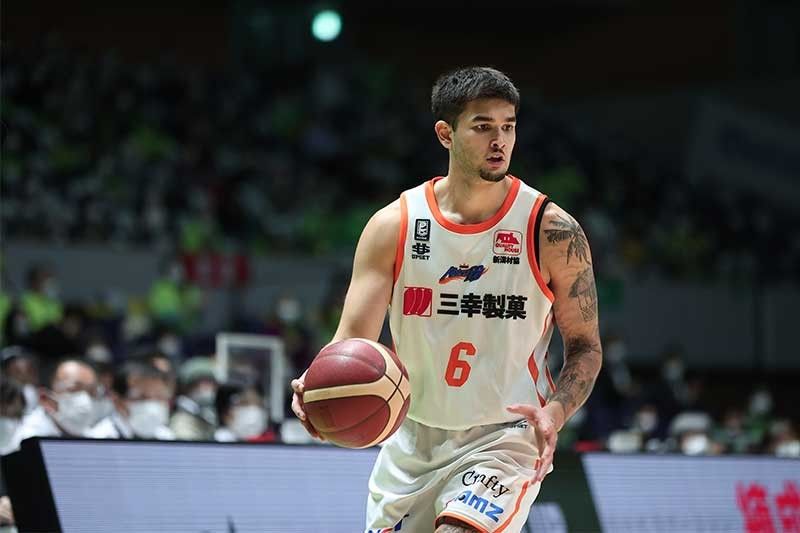 MANILA, Philippines — Kobe Paras will be playing another season of professional hoops in Japan after signing with the Altiri Chiba in the B2 League.
Altiri Chiba announced the news on Thursday. Paras entered free agency last month after he was not renewed by his former team, Niigata Albirex BB.
The former UP standout struggled mightily with Niigata as they found themselves dead last in the standings with a 7-45 slate.
Wins came few and far between for Paras and Niigata as they experienced long losing streaks throughout last season.
But Paras looks to have a clean slate with Altiri, which recently moved up to the second division of the Japan B. League.
"Thank you to the management, team sponsors, and the coaches for giving me a chance to play in Japan again," Paras said.
Yoshihide Arai of Altiri also expressed the team's optimism in Paras' signing.
"He is a player of exceptional physical ability and has extensive experience playing in the B1 level. We are excited to see Altiri Chiba basketball evolve with his talent on this team," he said.
Paras thus remains among the holdovers of Filipino imports in Japan like Dwight Ramos, Thirdy Ravena and Bobby Ray Parks.