Obiena, Juico told: Set egos aside
January 27, 2022 | 2:58pm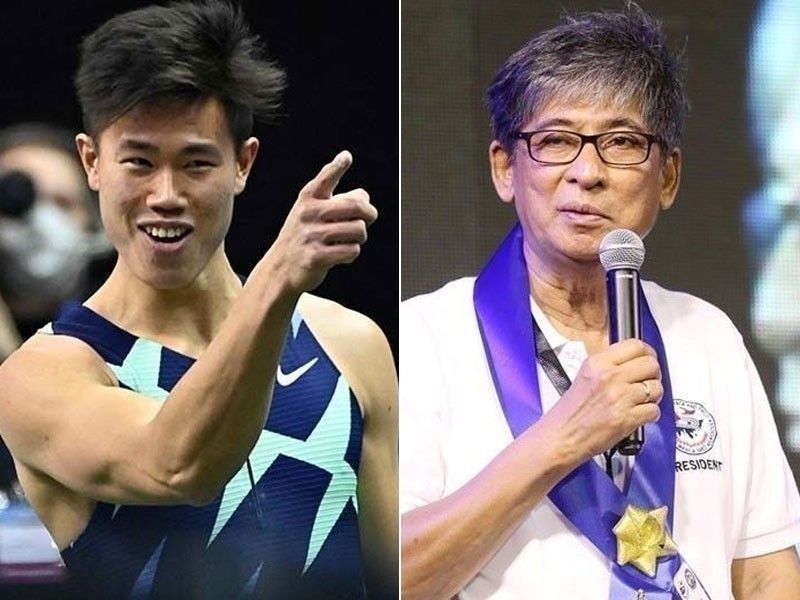 MANILA, Philippines – Philippine Sports Commission chairman William Ramirez on Thursday pleaded to EJ Obiena and Philippine Athletics Track and Field Association president Philip Ella Juico to humble themselves, sit down, talk and resolve their quarrel that has stained Philippine sports.
"EJ needs to humble himself and not listen too much to people around him and Popoy (Juico) needs to act like a father. Mediation will not be needed if they could talk between themselves," said Ramirez in an interview in the online People Sports Conversations show.
"I'm talking to Popoy like a brother and EJ like a father. They should really talk. (Jim) Lafferty likes to talk, the lawyers love to fight and other people wants them to bite each other.
"No one will win here," he added.
Ramirez's proposal for a mediation failed the second time after the Asian pole-vault record-holder and World No. 5 declined it twice.
The decision could lead to a potential legal battle as PATAFA could implement the recommendations of its fact-finding body to file an estafa case against Obiena and expel the latter from the national team for alleged falsification of liquidations concerning payments to Ukrainian coach Vitaly Petrov.
Obiena denied it.
Ramirez stressed the need to end this ugly controversy because they're wasting people's money.
"This is the money of the people. There are so many who are hungry, no medicine, no food, and sick with COVID-19 while we fight for people's money," said Ramirez.
"If they continue to fight each other and this doesn't end well, it will embarrassing to the Filipino people who we got all the funding. It is also embarrassing to the government and other countries.
"If they don't want mediation, they should talk instead," he added.