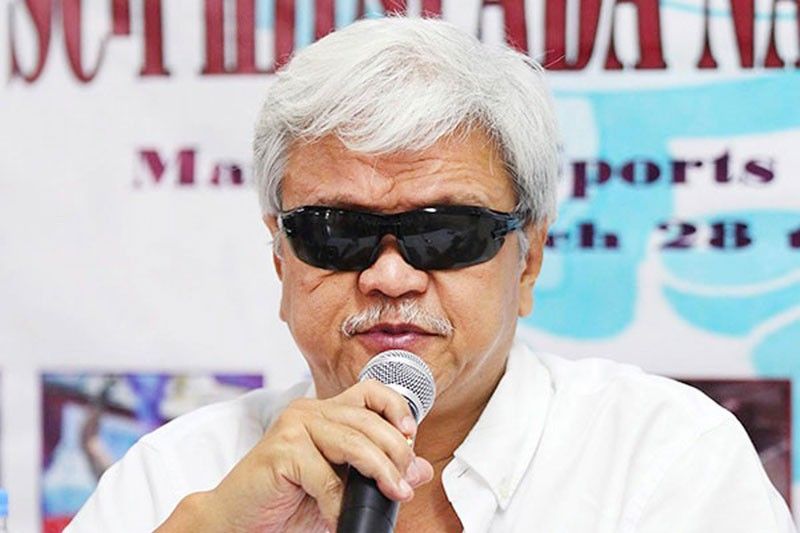 Philippines prepares for Asean Para Games
MANILA, Philippines — Philippine Paralympic Committee president Mike Barredo said yesterday the next few weeks will be critical in ensuring the successful staging of the 10th Asean Para Games which the country is hosting on March 20-28 and expressed confidence that with the PSC's support, things will fall into place.
The Para Games were originally scheduled on Jan. 18-24 but it was decided after the recent Southeast Asian Games to postpone the opening to make sure the funding and logistical requirements were in order. "PSC has been supportive all the way," said Barredo. "Chairman Butch (Ramirez) has a soft spot in his heart for our para athletes. The President approved a budget of P450 million for PSC to set aside for the Para Games and we have a residual amount of P50 million for a total of P500 million. I think that should be enough for our needs. It'll be hard to match the success of the recent SEA Games in terms of hosting and the medal tally. But our main goal is to create public awareness for our para athletes. We are pushing for accessibility, equality and inclusivity. This is a landmark event and we hope to deliver a lasting message that there will always be a place for para athletes in sports."
Barredo admitted that preparations for the coming Para Games are still "a work in progress" but the commitment to do a solid job is unflinching. "We're hosting a federation meeting on Feb. 8-10 either at the PICC or Century Park," he said. "That will gather officials from the 11 participating nations to finalize our sports and events. Right now, we've got 16 sports in the calendar with obstacle course in the demonstration category. On Sunday, we've got a qualifying test run for our Philippine para team in obstacle course. We might push to include obstacle course as a regular sport. It's 50-50 at this point but if it's approved, we'll do 17 sports."
Barredo said there will be close to 500 events involving some 1,500 para athletes. The expectation is 2,500 will participate in the Para Games to include coaches and officials. Nine sports will be staged at the New Clark City and Clark Freeport Zone while six will be in Subic and tenpin bowling at the Sta. Lucia lanes in Cainta. Obstacle course will be at SM Aura in BGC.
"We've got less than 60 days to go," he said. "There are bidding processes to follow and other protocols. We've got about 450 wheelchair-bound para athletes joining so the challenge is to provide accessible transportation for them. We'll get it done somehow. We'll modify existing vehicles if necessary. I'm overall in charge and we've got four or five deputy directors supervising all aspects of the organization. Our priorities are food, accommodations and officiating. Classification of para athletes is unique so that, too, is a priority."
Barredo said the opening and closing ceremonies will be held at Clark. "We're hoping to mobilize the same providers and producers as the SEA Games," he said. "We still don't have a broadcast partner but our goal is to air the opening and closing ceremonies live on TV. We'd also like at least daily one-hour TV highlights of the competitions."
Barredo said early next week, he is scheduled to meet with House Speaker Rep. Alan Peter Cayetano. "This is a parallel event to the SEA Games and the pathway to the Tokyo Paralympics," he said. "From 56 sports in the SEA Games, we're down to 16 and a demo sport in the Para Games and from over 50 venues, we're down to less than 20. The concerns are the same as the SEA Games but on a much lesser scale only with the Para Games, we must factor in the special assistance for about 450 wheelchair-bound athletes."
The Asean Para Games were introduced in 2001 and Thailand has won the overall championship in six of the nine editions so far with Indonesia topping twice and Malaysia once. At the ninth Asean Para Games in Kuala Lumpur in 2017, the Philippines ranked fifth from seventh two years before.