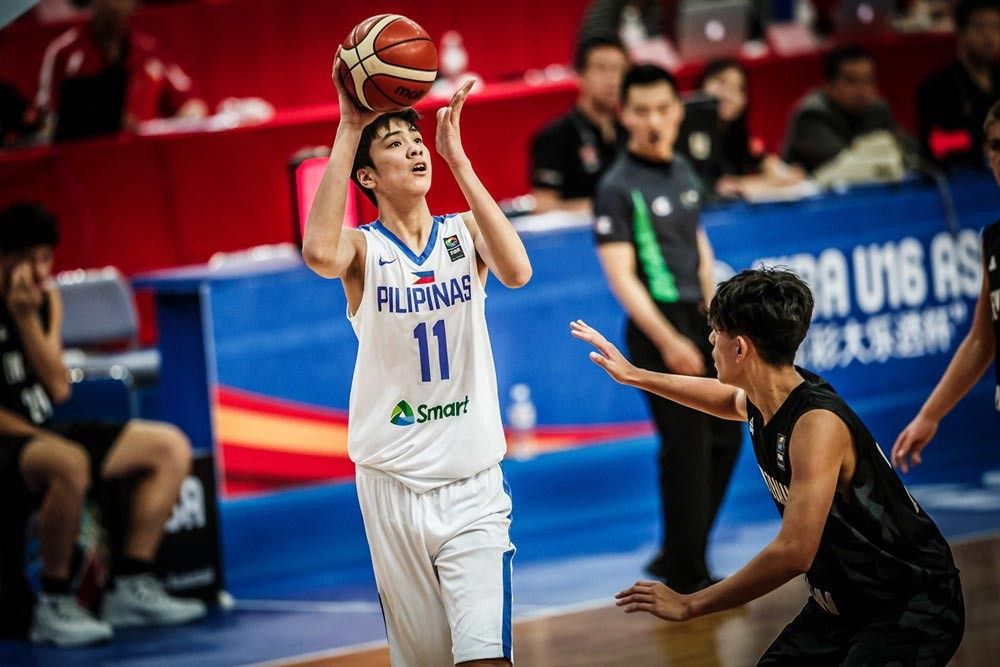 Kai Sotto left for the US in April to pursue his NBA dream
Fiba.basketball
Cavs' Sexton trains with Kai Sotto, thinks prospect can make it to NBA
MANILA, Philippines — To pursue his NBA dream, Filipino basketball phenom Kai Sotto left for the United States in April.
Since then, Sotto has been rubbing elbows with world-class trainers and players — including Cleveland Cavaliers' Collin Sexton.
Sexton apparently works out with Kai during his training in Atlanta, and the rookie sees a lot of potential in the Filipino cager.
"That's my guy... he's a great player," Sexton said to Philippine media on Wednesday.
"I feel like he can make it," Sexton said.
Drafted eighth overall by the Cavaliers last year, Sexton averaged 16.6 points per game in his first NBA season.
The rookie standout said that he saw Sotto's development during their time together.
"He's been getting a lot better... when he comes back, you'll all see," Sexton said.
Sotto is set to return to the Philippines in June to join the Gilas Youth training for the FIBA U-19 Basketball World Cup.