San Sebastian shuts down DLSU in BBI cagefest
November 20, 2018 | 12:01pm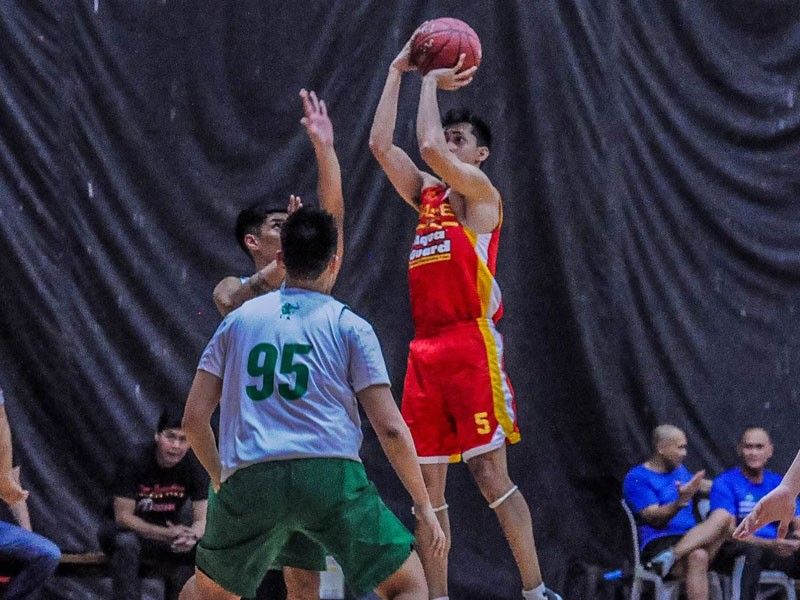 MANILA, Philippines – The San Sebastian Golden Stags shut down their De La Salle University Team B counterparts in the fourth period to come away with a 67-60 win in the Under-25 division of the sulit.ph Breakdown Basketball Invitationals at the Moro Lorenzo Sports Center.
The Green Archers, led by transferees Jordan Bartlett, Kurt Lojera and Tyrus Hill, led 51-47 entering the final quarter.
Unfortunately for them, their guns went silent just when they needed it the most. One particular stretch typified DLSU's offensive slump where they held the ball for close to a minute and a half but were unable to convert a basket.
After Allyn Bulanadi scored to slice their deficit to two, 51-49, at the 9:24 mark, Lojera missed a jumpshot but was able to grab the offensive board. The ball swung his way again and he bricked a triple, but teammate Ralph Cu hauled down the offensive board. Cu missed a putback. By the time San Sebastian's Jessie Sumoda finally grabbed the defensive rebound, La Salle's entire sequence took a total of 87 seconds.
By then, the Stags caught fire with Bulanadi scoring 10 of his 18 points in the final frame while teammate and fellow NCAA veterans RK Ilagan added six, Alvin Capobres, six, and JM Calma, two points for a total of 24 points in the payoff period while holding the Green Archers to a measly nine.
SSCR head coach Edgar Macaraya went to his young players early on — Ramil Tero, who transferred from La Salle, Ammar Cosari, Emmanuel Bonleon and Marvel Jimenez, who all got a lot of playing time. But when push came to shove, he used his NCAA veterans in the final frame.
Bulanadi topscored with 18 points while Capobres added 10. For La Salle, Bartlett finished with 13 markers while Donn Lim added 12 off the bench. Hill and Lojera who left Adamson for La Salle tacked on nine and eight points respectively.
SSCR's bench outscored DLSU, 29-23.