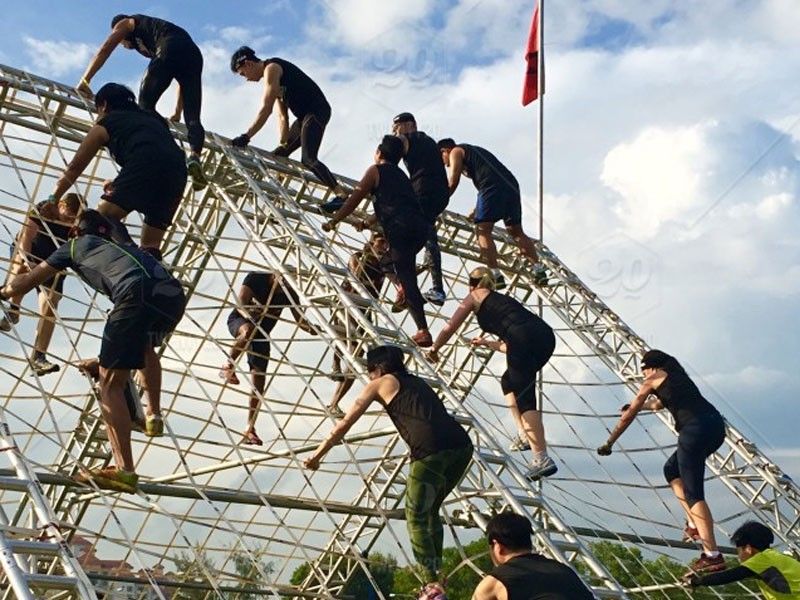 Philippine obstacle sports body determined to go mainstream
MANILA, Philippines – Barely 15 months since being formed, the Pilipinas Obstacle Sports Federation (POSF) has come up with ambitious plans and programs than should keep it busy in the years to come.
Atty. Al Agra, POSF president, on Tuesday graced the PSA Forum at the Tapa King in Cubao to share his vision for the sport that's fast gaining popularity worldwide.
"We are relatively young but we've managed to do a lot of things — not just in the Philippines but for the sport in general," said Agra.
The POSF has scored a lot of firsts, counting the staging of the first Asian OCR (Obstacle Course Race) Championships at the Aseana City in Pasay last January.
Last month, the POSF also hosted the first World OCR coaches certification program, attended by dozens of coaches from different countries enjoying the sport that requires participants to hurdle tough obstacles laid out in courses of various distances.
A few weeks ago, Agra and his group staged the first Philippine Olympic Committee-National Sports Associations Team Building Challenge at the Ateneo de Manila campus, attended by close to a hundred athletes, coaches and officials from a dozen sports.
"It's a very good cross-training for any athlete regardless of sport because it develops flexibility, speed, strength, core and mental toughness," said Agra, president of the Asian OCR Federation and treasurer of the World OCR Federation.
The POSF will host two major events on November 13 at the Mall of Asia Arena — the inaugural World University OCR (for athletes 17-18 years old) and the World Youth OCR (13 to 28 years). They expect over 300 participants.
The POSC is currently recognized by the POC and the Philippine Sports Commission, and among its plans is for the sport to be formally introduced during the country's hosting of the 2019 SEA Games.
"Whether as a demo sport or a regular event, we hope to be included in the SEA Games, and hopefully the Olympics," said Agra, who served as Acting Justice Secretary during the Arroyo administration.
Currently, the Obstacle Sports Factory in Guadalupe Nuevo serves home to practitioners, from fitness buffs to famous athletes and celebrities. It offers 50 obstacles that meet international safety requirements, and is open to the public.
Agra is looking forward to the opening of the Pretty Huge Obstacles at SM Aura in BGC, a 2,000-sqm multi-level area offering a hundred obstacles, by September.
On July 21-22, the Tough Mudder Challenge will take place at Portofino in Alabang. It is different in nature because it's untimed, and the orientation is for participants to help each other finish the course in the Pinoy spirit of "bayanihan."
Another first in Asia, Agra said, is the POSF obstacle program for kids as young as five years old.