Troubles stop Lanao Sur US-funded agri project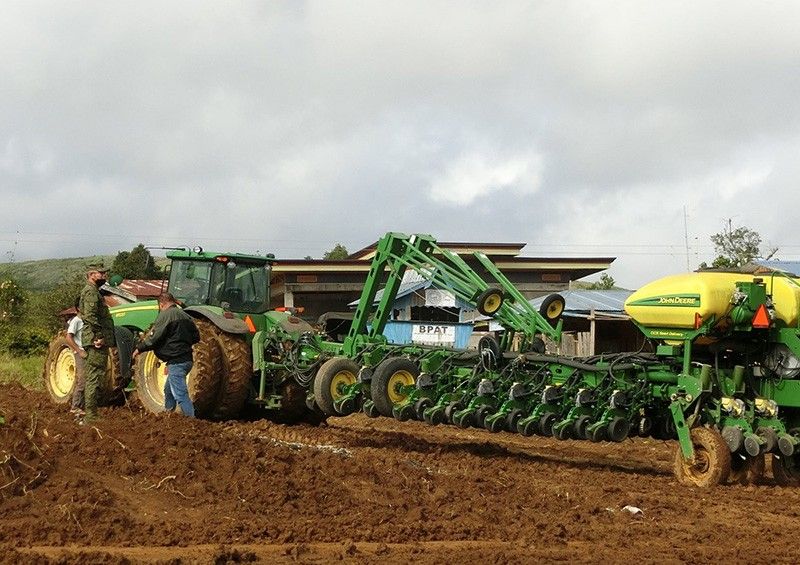 MARAWI CITY, Philippines — Security problems have alarmingly stymied a multi-billion foreign-funded agricultural project in Lanao del Sur that could potentially employ thousands of workers.
Maranaw communities want immediate government intervention on the issue.
Last year's supposed start of the large-scale soybean and corn propagation by a joint Filipino-American outfit in arable lands of the Southern Philippines Development Authority (SPDA) in Amai Manabilang, Lanao Del Sur failed to proceed as programmed due to threats from armed men.
Local executives and members of the Maranaw business communities helping push the project forward, aware it can provide employment for residents and generate revenues for the state, said Saturday they are worried of the adverse impact on the now improving investment climate in Lanao del Sur of the delay since January of the supposed operation of the Asia Pacific Precision Agriculture Group (ASPAC AG) due to security challenges.
Representatives of the ASPAC AG, among them citizens of the United States of America, officials of the Southern Philippines Development Authority and local government executives in Lanao del Sur's adjoining Wao and Amai Manabilang towns launched the project last year.
The project, however, failed to fully take off due to interference by armed men claiming to be members of a front that has a peace agreement with Malacañang.
"A camp and detachments of this group sprouted in the area overnight and its leaders are demanding attention from the firm and the SPDA," a Maranaw local official told reporters Saturday.
The ASPAC AG and the SPDA immediately suspended the project and relocated to a safe area all the expensive equipment, including modern large tractors and other units, that were to be used for the large-scale farming venture.
SPDA's administrator, Gerry Salapuddin, and sources from the Army's 6th Infantry Division and the Western Mindanao Command in Zamboanga City confirmed on Saturday the suspension of the project.
"The area intended for the project is owned by SPDA and not by these armed men," said a Maranaw businessman based in this city.
Local officials said the 6th ID had tried to address the problem via dialogues but leaders of the armed group did not keep their pledges to help ASPAC AG forge ahead with its corn and soybean propagation project.
Maranaw religious leaders told reporters Saturday there is wanton poaching of timber by armed men in upland areas overlooking Lanao del Sur's Amai Manabilang and Maguing towns, one possible reason why there is opposition to the project.
Local residents are certain the project can usher in police and military deployment in both areas and in Wao, where the SPDA also has vast swaths of lands.
Agents of the Philippine Drug Enforcement Agency-Bangsamoro Autonomous Region in Muslim Mindanao and different police units together uprooted no less than P60 million worth of marijuana plants in one operation after another in Maguing in the past 12 months.
Lanao del Sur Gov. Mamintal Adiong, Jr. survived last February 17 an ambush in Barangay Bato-Bato in Maguing, but four of his companions, three of them policemen, were not as lucky.
The attack came about five hours after combined personnel of the provincial and regional police uprooted and set on fire more than 20,000 marijuana plants in a secluded area in the same barangay.
Adiong, chairperson of the Lanao del Sur provincial peace and order council, is supportive of the stalled capital-intensive agricultural project.