Philippine deports 2 more Japanese fugitives
February 9, 2023 | 12:00am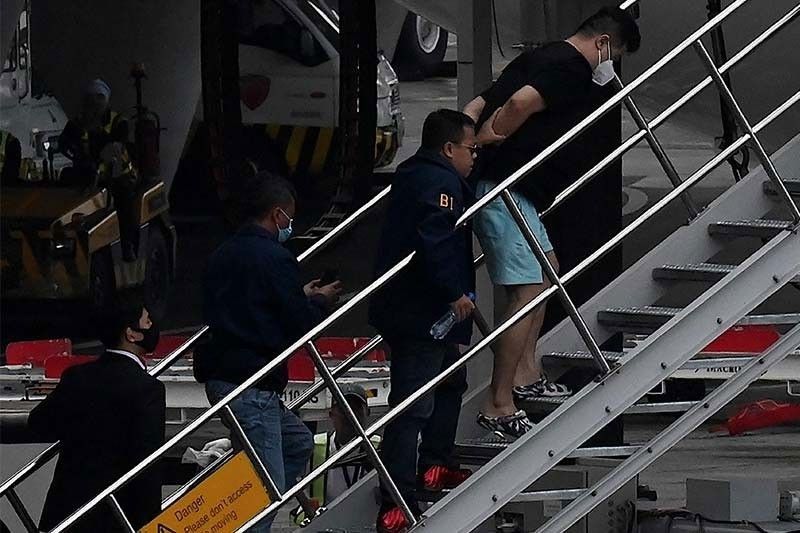 MANILA, Philippines — Two more Japanese fugitives wanted by their government for robbery and fraud cases were deported yesterday after a Pasay City court dismissed the separate complaints they are facing here, the Department of Justice (DOJ) said.
Watanabe Yuki and Saito Tomonobu left the country on a Japan Airlines flight to Tokyo escorted by at least seven Japanese police officers, according to Justice Secretary Jesus Crispin Remulla.
Prior to their deportation, Watanabe and Saito were held at the Bureau of Immigration (BI) detention facility at Camp Bagong Diwa in Taguig along with Fujita Toshiya and Imamura Kiyoto.
The Pasay City Regional Trial Court dismissed yesterday the complaint for violence against women and children filed against Watanabe and Saito.
Fujita and Imamura were deported to Tokyo on Tuesday.
The four were said to be involved in 2,300 cases of fraud amounting to 3.5 billion yen or $26.4 million in Tokyo.
Japanese authorities believe that the group's leader, identified only as "Luffy," is Watanabe.
Remulla said the case of the Japanese fugitives underscored the need to amend the country's immigration laws and policies of the immigration bureau.
He ordered an audit of the foreign fugitives being held at the BI jail.
"We cannot make our country a refuge for foreigners who are running away from the law," Remulla said. "Reforms are underway in the BI."
The deportation of the Japanese fugitives was made as President Marcos is in Tokyo for a five-day official working visit.
Marcos did not want to call the Japanese fugitives' deportation a form of goodwill, but said it would "clear the decks" prior to his talks with Japanese leaders and businessmen.
"It was actually in the process before the Japan trip was even planned… it was just by coincidence that it happened," he said in an interview with media en route to Tokyo.
"It was a request from the Japanese government and so we are always going to acquiesce to that request. We thought perhaps it would clear the decks, as it were, for the talks that we will have with the Japanese," Marcos added.
The President said the Japanese government requested to expedite the deportation of the four fugitives.
The DOJ will also ask the Integrated Bar of the Philippines to probe the lawyers of the Japanese fugitives for their apparent delaying tactics to stop their deportation.