Valenzuela shutters store selling fake paracetamol
January 8, 2022 | 12:00am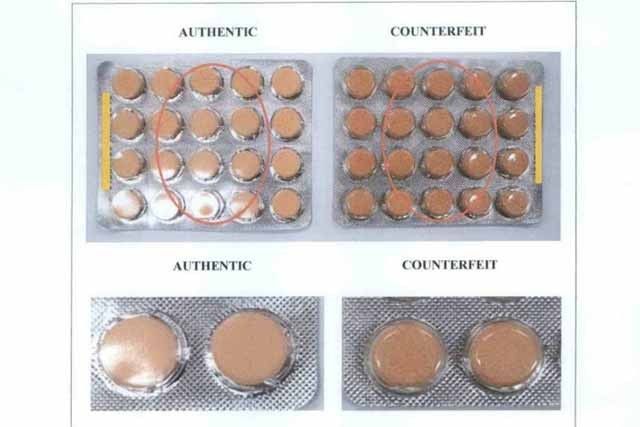 MANILA, Philippines — The Valenzuela City government yesterday announced it would crack down on stores selling fake medicines amid a rise in demand due to the surge in COVID-19 cases.
The city government said it shut down a sari-sari store in Barangay Malinta after it was reportedly found to be selling counterfeit Biogesic tablets.
Personnel from the city's business inspection and audit team delivered an order directing the store to close immediately.
The city government warned residents to buy medicines only from authorized drug stores.
The crackdown came in the wake of reports of people complaining about having difficulty buying cough and cold medicines.
In its bulletin last Wednesday, Valenzuela recorded 36,745 confirmed COVID-19 cases, with 35,073 recoveries, 850 deaths and 822 new cases.
Mayor Rex Gatchalian has tested positive for COVID-19 and is in isolation at a facility.
Caloocan issues ordinance vs unvaxxed
The Caloocan City government has issued an ordinance limiting the movement of unvaccinated residents while the city is under a stricter alert level.
City Ordinance 0959 bars unvaccinated residents from leaving their homes unless it is to avail themselves of essential goods and services.
The unvaccinated are also prohibited from entering malls, salons and spas; playing contact sports such as basketball and engaging in other recreational or leisure activities.
They are also not allowed to take public transport unless it is for buying goods such as food, water or medicine or availing themselves of medical services.
Unvaccinated workers who need to do field or office work are obliged to present a negative RT-PCR test result (or a negative antigen test result if the RT-PCR result is not yet available) every two weeks. Both tests will be shouldered by the worker.
Violators of the ordinance, including owners and heads of businesses and public transport vehicles, would be fined P2,000 or serve seven days in jail for the first offense; P3,000 or 15 days in jail for the second offense and P5,000 or 30 days in jail for the third offense.
The Metro Manila Council, composed of the metropolis' 17 mayors, agreed to enforce stricter rules for unvaccinated people following a post-holiday COVID-19 surge.
Last December, the Department of Health declared that Caloocan had vaccinated 100 percent of its target population against COVID.
As of Thursday, the city recorded 63,099 confirmed COVID-19 cases with 60,848 recoveries, 1,639 deaths and 612 active cases.