Coast Guard sends relief, construction materials to Pag-asa Island
December 23, 2021 | 1:17pm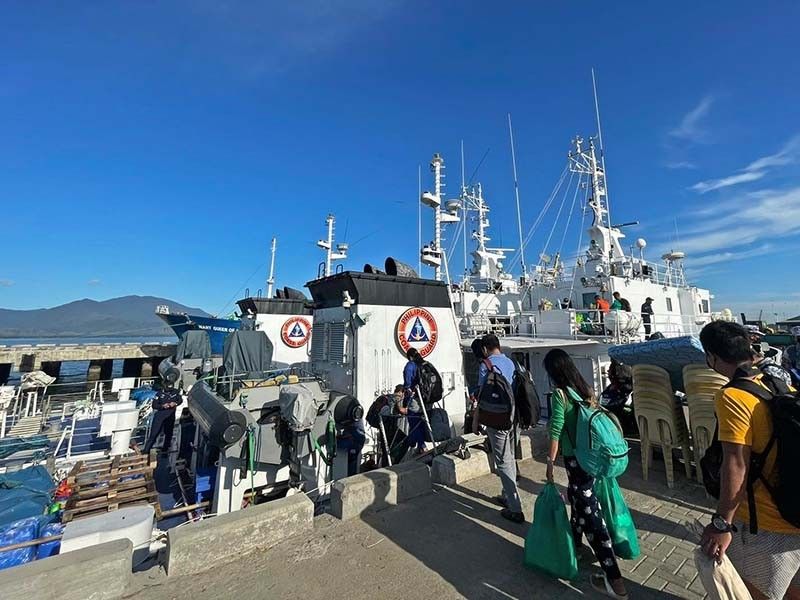 MANILA, Philippines — A Philippine Coast Guard left on Thursday for Pag-asa Island in Palawan to bring supplies as coast guard vessels continue to assist relief operations in areas affected by Super Typhoon Odette.
President Rodrigo Duterte has declared a state of calamity in six regions across the country to implement price frezes and speed up relief and rehabilitation work.
According to a release, BRP Capones (MRRV-4404) sailed from Puerto Princesa City in Palawan carrying relief supplies and drinking water meant for 300 families on Pag-asa Island in the West Philippine Sea.
A Coast Guard station on the island was destroyed by the typhoon, which also caused widespread damage in Palawan province. BRP Capones is bringing construction materials like hollow blocks and cement to repair the station there.
The coast guard also brought toys to be given to children on Pag-asa Island.
According to a separate release from the coast guard, BRP Malabrigo (MRRV-4402) has delivered 2,000 liters of gasoline and 16 portable generator sets to Cebu and Bohol, where Odette cause power outages.
"Moreover, a total of 830 packs of purified drinking water donated by the De La Salle University (DLSU) were also loaded aboard the said Coast Guard vessel for immediate distribution to typhoon-stricken communities," the coast guard said.
According to an update on Wednesday, more than a dozen coast guard ships were already unloading relief supplies, en route to deliver aid, or preparing to set sail for typhoon-affected areas.
Among the areas where coast guard ships have also already offloaded supplies are Surigao del Norte, Leyte, Iloilo and Palawan.