Benguet farmers alarmed by 'misdeclared' strawberries from South Korea
December 20, 2021 | 3:46pm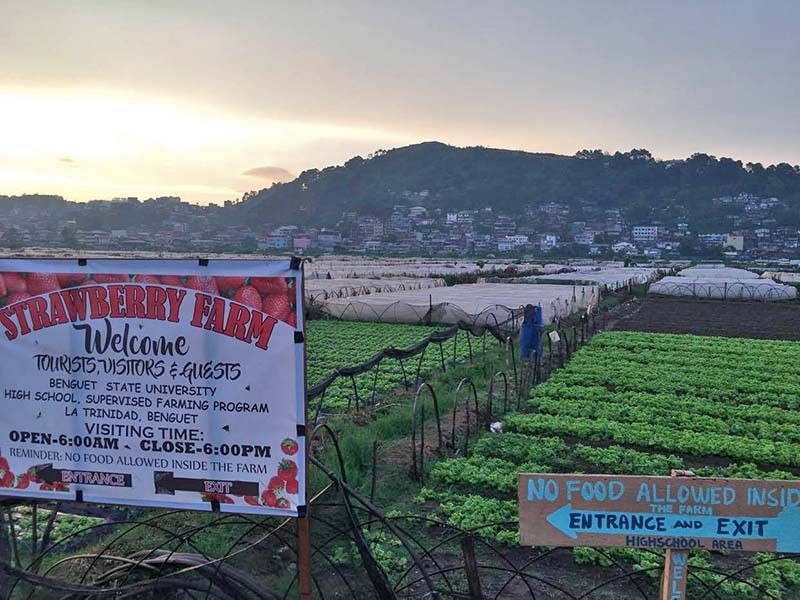 BAGUIO CITY, Philippines — Benguet Farmers Marketing Cooperative manager Agot Balanoy urged the Bureau of Plant and Industry to explain why strawberries from South Korea are flooding the wet markets of Cebu.
She said this is contrary to what the agency told a Senate hearing that the strawberries are for the Korean community in the country. Balanoy also disclosed that the strawberries from South Korea are being sold at high-end markets and malls.
Balanoy claimed that the National Plant Quarantine Services Division of the BPI issued a permit to the strawberry importer on November 20, 2021. The permit is valid until November 20, 2024.
She claimed further that the permits declared the goods are ornamental plants.
She stressed that Korean strawberries are never considered as ornamental plants."Thus, this is misdeclaration and misdeclaration is a form of smuggling," Balanoy said.
She said that strawberries are not among the goods allowed into the Philippines in Korea-Philippine Trade Agreement under the General Agreement on Tariff Agreement-World Trade Organization (GATT-WTO).
Balanoy also claimed that they noticed some of the high-end markets and pop-up stores in Cebu have stopped ordering from Benguet strawberry farmers.
She said this will lead again to huge income losses to farmers like what has been happening vegetable farmers and traders who have to compete with vegetables smuggled into the country.
Balanoy urged government to recall or cancel the permit allowing the entry of Korean strawberries