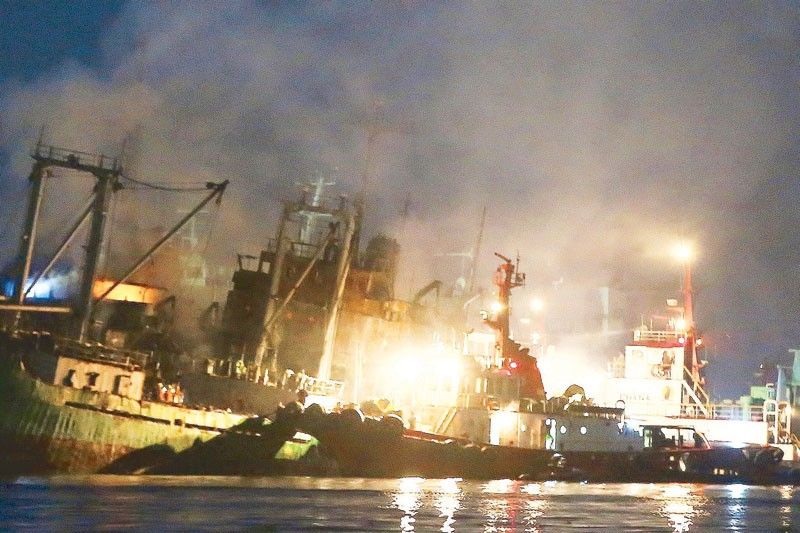 Flames engulf two abandoned fishing vessels docked at the Navotas Fish Port as firefighters and members of the Philippine Coast Guard work to put out the fire on Monday night.
Miguel De Guzman
2 ships catch fire at Navotas port
MANILA, Philippines — Two fishing vessels docked at the Navotas Fish Port caught fire on Monday afternoon, a Philippine Coast Guard (PCG) official said yesterday.
Flames razed Buena Suerte J-56 and Buena Suerte Resia before 6 p.m., prompting the deployment of BRPs Sindagan and Panglao and five tugboats to assist firefighters, PCG spokesman Armand Balilo said.
He said the fire lasted about seven hours before it was put out before dawn yesterday.
Balilo said the Bureau of Fire Protection is conducting an investigation to determine the cause of the fire and the amount of damage it caused.
He also said that an investigation is ongoing to determine if there had been an oil spill although nothing was reported as of yesterday afternoon.