Sarah Balabagan confirms broadcaster fathered eldest child
August 26, 2020 | 12:00am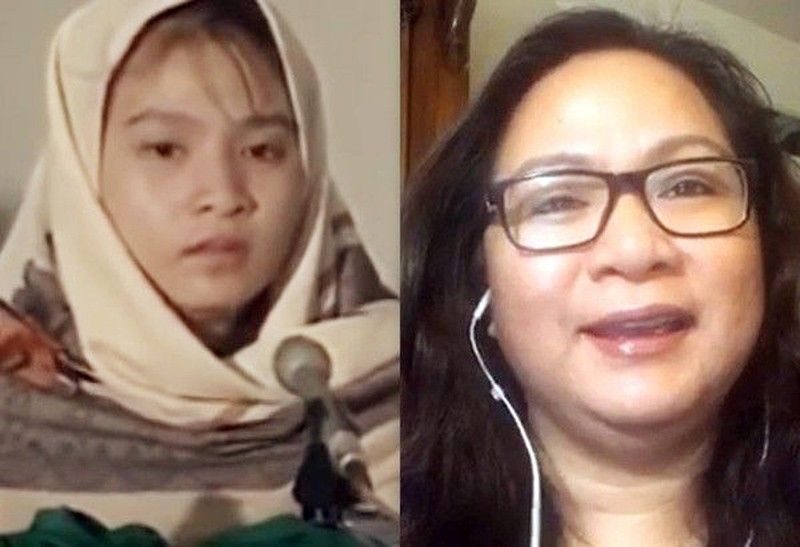 MANILA, Philippines — Former overseas Filipino worker (OFW) Sarah Balabagan has confirmed years of speculation that broadcaster Arnold Clavio is the father of her eldest child.
"Sabi nga nila, walang bahong hindi lalabas (As they say, no stench will remain concealed)," said Balabagan, now a US-based radio announcer and immigrant issues advocate, in her Facebook Live on Aug. 22.
She explained that she has decided to finally reveal the identity of her firstborn's father for the welfare of her other children.
Balabagan asked the permission of her husband, Jun Sereno, to discuss the issue. She added that a viral post on social media gave her the opportunity to finally clear up the matter.
"Ang ama po ng panganay ko ay, yes, si Arnold Clavio po (The father of my firstborn is, yes, Arnold Clavio)," she said.
In 1994, Balabagan made headlines all over the world after she was imprisoned for killing her employer in the United Arab Emirates when he allegedly tried to rape her.
Her sentence was reduced to a year's imprisonment, 100 lashes and blood money paid by a Filipino businessman before she was deported back to the country. A film on her ordeal, The Sarah Balabagan Story, was released in 1997.
Balabagan said she met Clavio because he was exclusively covering her murder case.
"Alam ko pong nagkasala po ako at saludo po ako sa kanyang may bahay, sa kanyang asawa, dahil nung malaman niya yung totoo, talagang sinuportahan niya si Arnold (I know I sinned and I salute his wife because when she found out the truth, she supported Arnold)," Balabagan said.
She said she is grateful to Clavio's wife for reaching out and forgiving her for having a relationship with the broadcaster when she was only 17 years old. Clavio was approximately 31 at the time.
Balabagan asked Clavio's wife and children for forgiveness for hurting them.
She also asked for forgiveness from her eldest child, whom she did not name in the video, for bringing her into the world under such circumstances.
Balabagan said she kept the identity of her firstborn's father a secret all these years upon Clavio's advice.
Balabagan, who was born into a Muslim family, said she has moved on and forgiven Clavio, particularly when she converted to Christianity.
Clavio has yet to directly respond to Balabagan's statement.