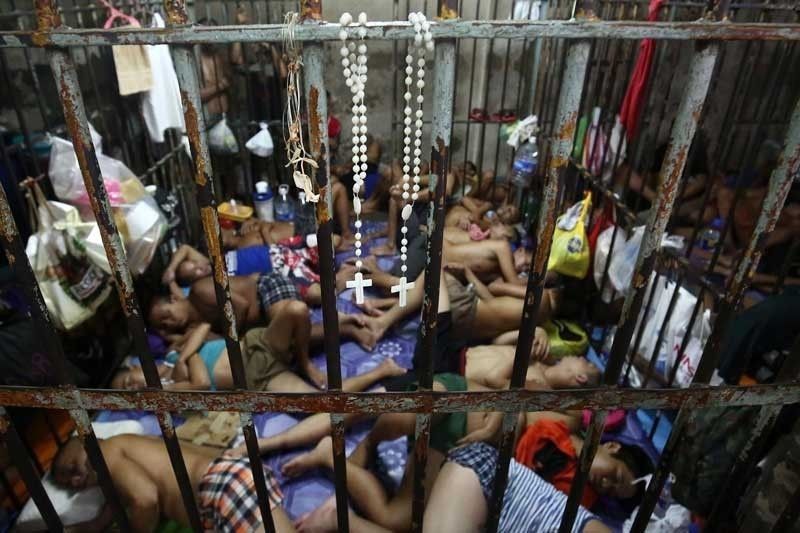 Six inmates succumbed to COVID-19 while eight have recovered, according to the BuCor.
Miguel De Guzman, file
BuCor: Virus cases in prisons jump to 194
MANILA, Philippines — The number of coronavirus disease 2019 or COVID-19 infections among prisoners and employees under the Bureau of Corrections (BuCor) has climbed to 194.
Of the number, 82 are inmates of the New Bilibid Prison in Muntinlupa and 33 are BuCor personnel.
Six inmates succumbed to COVID-19 while eight have recovered, according to the BuCor.
The Correctional Institution for Women in Mandaluyong recorded 79 cases of COVID-19.
Twenty-six Bilibid personnel were infected with the virus, the BuCor said.
Of the 82 Bilibid inmates with COVID-19, eight were from the maximum security compound and 43 from the medium security building. The NBP's reception and diagnostic center posted 31 cases.
Fifteen inmates of the San Ramon prison and penal farm in Zamboanga City are being monitored for the respiratory disease.
Justice Undersecretary Markk Perete said another 1,500 rapid test kits would be delivered to the BuCor this week.
The Quezon City government has rolled out an online payout system to enable senior citizens, persons with disability (PWDs) and solo parents to receive financial subsidy without having to wait in line at remittance centers.
Senior citizens, PWDs and single parents with city-issued identification cards may register at https://qceservices.quezoncity.gov.ph to receive their subsidy under the "Kalingang QC" program.
Qualified beneficiaries may receive their cash assistance through bank transfers, GCash or PayMaya.
Those who do not have city-issued identification cards may inquire with local government departments.
The city government said using the online payout system is optional. Beneficiaries may still receive cash aid through the distribution in their respective barangays.
Mayor Joy Belmonte has approved a supplemental budget expanding the coverage of the Kalingang QC program, which provides P2,000 to those affected by the coronavirus pandemic.
"We want to make sure that all vulnerable sectors will be covered. So we allotted part of our supplemental fund for them," Belmonte said. Janvic Mateo