Duterte abolishes Pasig River Rehabilitation Commission
November 15, 2019 | 12:00am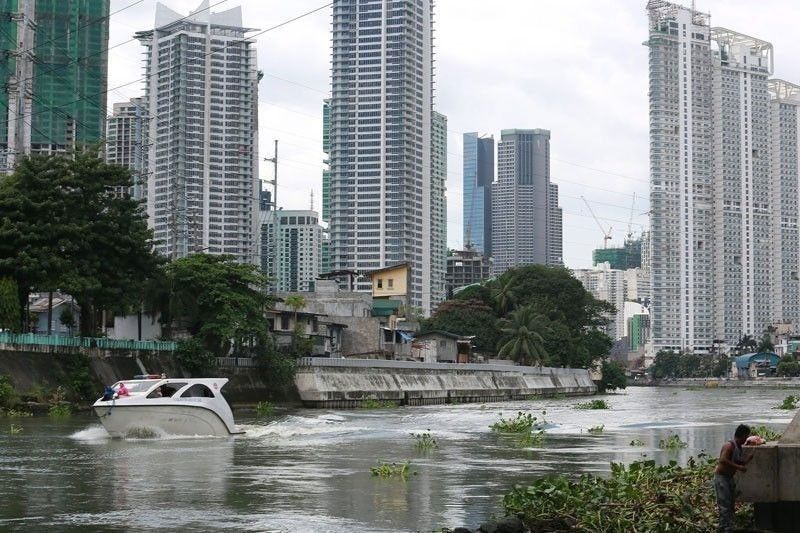 MANILA, Philippines — President Duterte has ordered the abolition of the Pasig River Rehabilitation Commission (PRRC), more than 20 years after it was created in January 1999.
Executive Order (EO) No. 93, dated Nov. 8 and signed by Executive Secretary Salvador Medialdea, stated that the PRRC's functions and powers will be transferred to the Manila Bay Task Force, Department of Environment and Natural Resources (DENR), Department of Housing and Urban Development (DHUD), Metropolitan Manila Development Authority (MMDA) and the Department of Public Works and Highways (DPWH).
The Manila Bay Task Force will take over the implementation of the Pasig River rehabilitation master plan while the DENR will work on easements and other functions, especially those involving waterways that drain into the river.
The DHUD will work on the relocation of informal settlers and other unauthorized occupants while the MMDA and the DPWH will dismantle all illegal structures along the banks of the Pasig River.
The Department of the Interior and Local Government (DILG) and the Philippine National Police (PNP) are tasked to coordinate with the MMDA and the DPWH in doing their functions.
In the process of dissolving the PRRC, the Department of Budget and Management (DBM) will supervise the winding up of its operations and the final disposition or transfer of its functions, obligations, assets and liabilities in coordination with the DENR and the MMDA within 60 days from the effectivity of the EO.
The PRRC said in a statement that it respects Duterte's decision. It vowed to abide by the order and assist the DENR and the MMDA in the transfer of powers.
"Rest assured that the efforts of the rehabilitation of the Pasig River shall carry on as planned and we remain hopeful that the mandated agencies will continue the legacy of the commission and the predecessors of the Pasig River rehabilitation program," the PRRC said.
Duterte floated the idea of abolishing the PRRC in September after he claimed that the Pasig River is "uncleanable" and sacked its former head, Jose Antonio Goitia, for alleged corruption.
The Office of the President constituted the Presidential Task Force on Pasig River Rehabilitation (PTFPRR) through Administrative Order No. 74 in 1993 to oversee the implementation of the government's master plan on the rehabilitation of the Pasig River.
The PTFPRR was abolished in 1999 through Executive Order No. 54, which led to the creation of the PRRC, an inter-agency body tasked to bring back Pasig River "to its historically pristine condition conducive to transport, recreation and tourism."
The DBM was the chair of the PRRC when it was created in 1999. It was transferred to the DENR only this year.