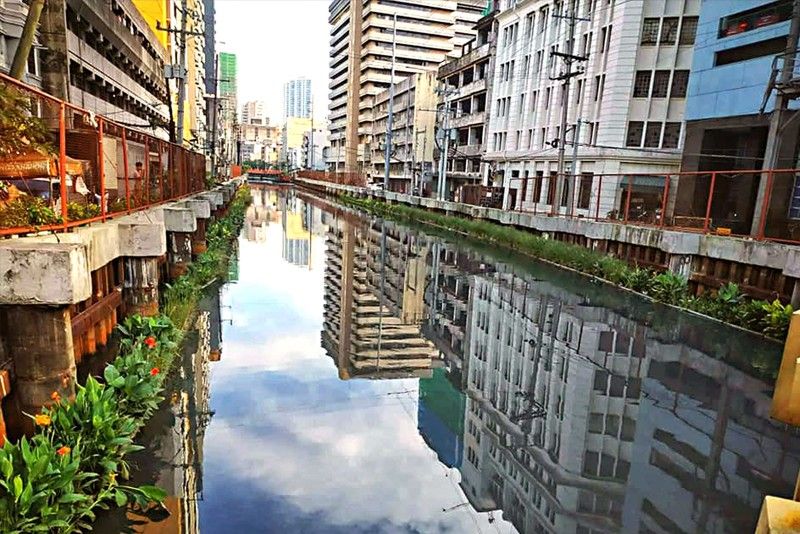 Bandera Española, Vetiver and Heliconia plants line the edges of the Estero de Binondo as a phytoremediation measure following a clearing operation by the Pasig River Rehabilitation Commission.
The PRRC posted the image on Facebook yesterday.
Manila ranks 43rd of 60 in Safe Cities Index
Janvic Mateo
(The Philippine Star) - August 30, 2019 - 12:00am
MANILA, Philippines — While still lagging behind other major cities worldwide, Manila has improved its ranking in the 2019 Safe Cities Index released by the London-based Economist Intelligence Unit.
Manila ranked 43rd overall out of the 60 cities included in the report, up from 55th in the last index released in 2017.
The report measures the safety of cities by looking at 57 indicators grouped into four pillars: digital, health, infrastructure and personal security.
Per pillar, Manila ranked 45th on digital security; 48th on health security; 46th in infrastructure security; and 40th in personal security.
For the third time, Tokyo, Japan was ranked as the safest city among the 60 included in the report.
It was followed by Singapore, Osaka (Japan), Amsterdam (The Netherlands) and Sydney (Australia).
Completing the top 10 are Toronto (Canada), Washington D.C. (United States), Copenhagen (Denmark), Seoul (South Korea) and Melbourne (Australia).
At the bottom are Bogota (Colombia), New Delhi (India), Jakarta (Indonesia), Casablanca (Morroco), Cairo (Egypt), Dhaka (Bangladesh), Karachi (Pakistan), Yangon (Myanmar), Caracas (Venezuela) and Lagos (Nigeria).
According to the report, the 2019 Index introduced major revisions designed to better measure "urban resilience" or the ability of cities to absorb and bounce back from shocks.
It noted that the concept has had an increasing influence on thinking in urban safety over the last decade, especially as policymakers worry about the implications of climate change.
"Urban management will play a fundamental role in defining the quality of life of most human beings in the coming years. A key element of this will be the ability of cities to provide security for their residents, businesses and visitors," it added.
The results, it noted, highlighted the importance of addressing basic requirements in each of the pillars.