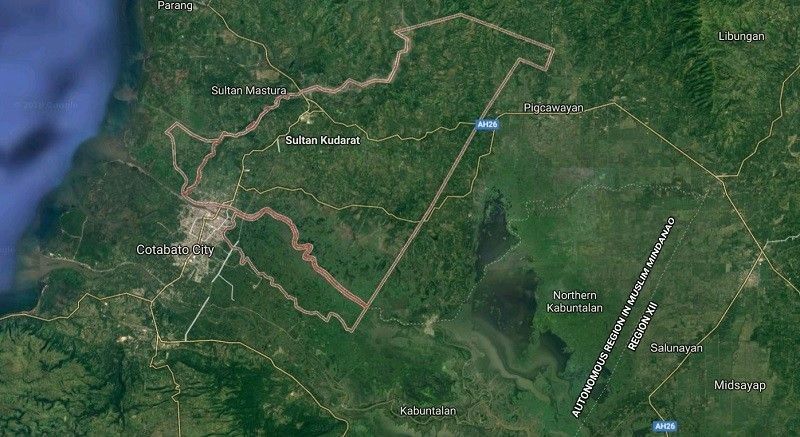 The proposed Maguindanao North province will have Sultan Kudarat town as its capital.
Google Maps
Former governor seeks partition of Maguindanao province
John Unson
(Philstar.com) - August 6, 2019 - 11:59am
COTABATO CITY, Philippines — Rep. Esmael Mangudadatu (Maguindanao, 2nd District) on Monday filed a bill proposing the creation of "Maguindanao North," a new province comprised of the 11 towns in the first district of Maguindanao.
Under the proposal—which must hurdle Congress, get the president's signature, and be ratified in a plebiscite—Maguindanao province will retain the 25 towns in its second legislative district.
The 30-page draft bill also recommendeds Sultan Kudarat town as the capital of the proposed Maguindanao North province, according to Mangudadatu's chief of staff, lawyer Kirby Abdullah.
Mangudadatu was governor of Maguindanao for three consecutive terms from 2010 to June 30, 2019. He now sits as congressman of the second district.
He told reporters in an online exchange that the creation of the proposed province can help boost economic and political development in the first district and also help the ongoing peace process with the Moro Islamic Liberation Front, which signed a peace agreement with the government in 2014.
The headquarters of the MILF, whose chairman, Hadji Ahod Ebrahim, is now chief minister of the Bangsamoro Autonomous Region in Muslim Mindanao Mindanao, is located in Barangay Darapanan, Sultan Kudarat.
Short-lived Shariff Kabunsuan province
Rep. Bai Sandra Sema (Maguindanao, 1st District) filed a similar but not identical bill to create a Maguindanao North province during the 17th Congress. The capital of the proposed new province could have been Datu Odin Sinsuat, the capital of the former province of Shariff Kabunsuan.
In 2006, the regional assembly of the Autonomous Region in Muslim Mindanao created Shariff Kabunsuan province, which was composed of the 11 towns that Mangudadatu proposes to form Maguindanao North, Muslim Mindanao Autonomy Act No. 201.
It was ratified in a plebiscite and existed until 2008, when the Supreme Court ruled that its creation was unconstitutional. The court held that only Congress can create new provinces and cities because it has the constitutional authority to create legislative districts.
In April, President Rodrigo Duterte signed a law splitting Palawan into three distinct and independent provinces to be known as Palawan del Norte, Palawan Oriental and Palawan del Sur — which will be the mother province.
The split has yet to be ratified in a plebiscite, which is scheduled for 2020.