Duterte signs law dividing Palawan into 3 provinces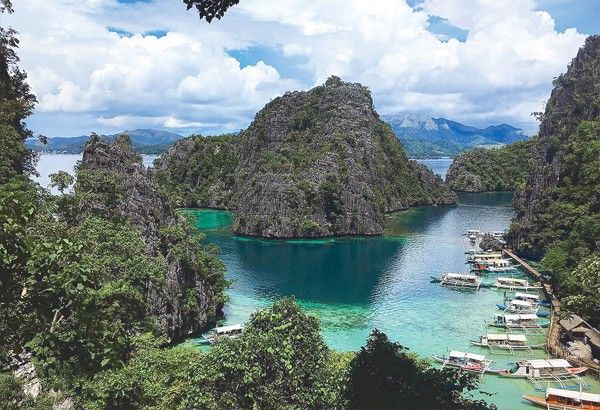 MANILA, Philippines — President Rodrigo Duterte signed a law dividing the islands of Palawan into three new provinces.
Duterte last April 5 signed Republic Act 11259 splitting Palawan into three distinct and independent provinces to be known as Palawan del Norte, Palawan Oriental and Palawan del Sur — which will be the mother province.
The three new Palawan provinces will be composed of the following municipalities:
Palawan del Norte (Capital: Taytay)
Coron
Culion
Busuanga
Linapacan
Taytay
El Nido
Palawan Oriental (Capital: Roxas)
Roxas
Araceli
Dumaran
Cuyo
Agutaya
Magsaysay
Cayancillo
San Vicente
Palawan del Sur (Capital: Brooke's Point)
Aborlan
Narra
Quezon
Rizal
Española
Brooke's Point
Bataraza
Balabac
Kalayaan
The three provinces will be created once ratified in a plebiscite to be held in 2020.
Meanwhile, the first set of elective officials of the newly created provinces will be chosen in the May 2022 national and local polls.
According to Sen. Sonny Angara, chairman of the Senate committee on local government, the division of Palawan, an archipelago of 1,800 islands with a population of at least 1.1 million, would comply with the requirements under the Local Government Code. — Ian Nicolas Cigaral