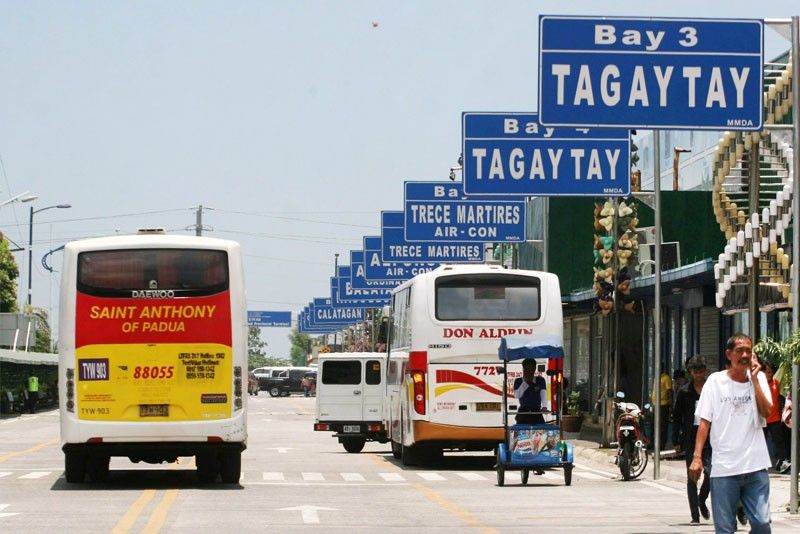 "They will be like regular employees," Labor Secretary Silvestre Bello said.
Boy Santos/File
DOLE ends 'boundary' system for bus drivers
MANILA, Philippines — Bus drivers and conductors will receive a fixed salary starting Saturday, Labor Secretary Silvestre Bello III announced yesterday.
"They will be like regular employees," Bello said.
"When drivers are on a commission basis, they drive recklessly... even when they are sleepy. They get as many passengers, so they can get big commissions. That is dangerous," he added.
In Metro Manila, bus drivers figure in accidents when racing against each other to pick up passengers.
They also linger for a long time at various stops, blocking traffic on major thoroughfares, because their day's pay depends on the number of passengers they pick up.
Bus firms were ordered to provide a part-fixed, part-productivity scheme for drivers and conductors in place of the "boundary" scheme under an order of the Department of Labor and Employment (DOLE) and a memorandum of the Land Transportation Franchising and Regulatory Board (LTFRB) issued in 2012.
Bus companies questioned the order before the Supreme Court. Last year, the high tribunal junked with finality the petition of bus operators to nullify the order.
Under the new compensation scheme, bus drivers and conductors are entitled to a salary not lower than the minimum wage in their respective regions as well as wage-related benefits, such as night shift differential, service incentive leave, 13th month pay, holiday and overtime pay and premium pay.
Bello said bus drivers should also receive performance incentives based on revenue, ridership, safety, specific conditions of routes and other relevant parameters.
The National Wages and Productivity Commission recently issued the guidelines in the implementation of the pay scheme.
The DOLE warned bus companies that their franchise would be revoked or cancelled if they do not comply with the wage order.
The LTFRB requires bus companies to present a labor standard certificate from the DOLE for the issuance of a franchise.