Ex-aide of Kerwin Espinosa, wife shot dead in Leyte
October 20, 2018 | 12:00am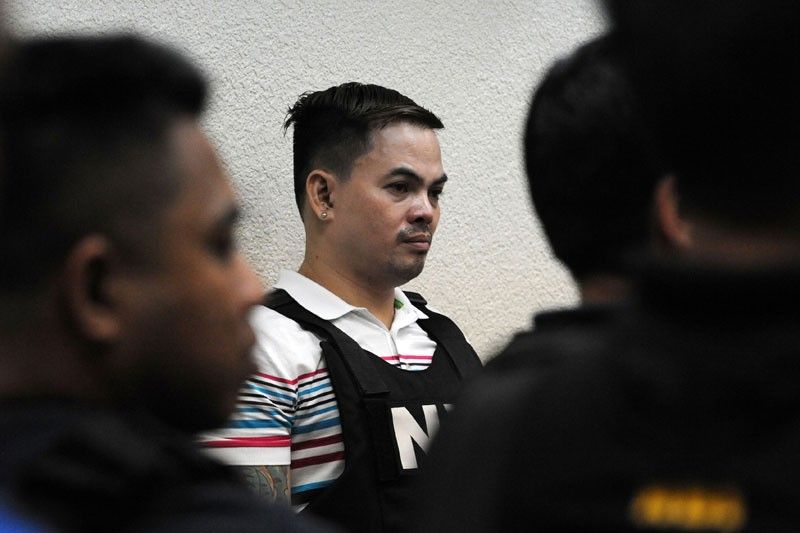 MANILA, Philippines — A former bodyguard of self-confessed drug lord Kerwin Espinosa and his wife were killed in a gun attack in Albuera, Leyte on Thursday.
Police said Jesus Tulin and his wife Sunshine were at a resthouse in Barangay Cambalading when men wearing bonnets entered and shot the couple several times.
According to a report received by Chief Superintendent Dionardo Carlos, Eastern Visayas police director, construction workers witnessed the shooting.
Thirteen bullet shells for a caliber .45 pistol were recovered at the scene.
Several alleged henchmen and former aides of Espinosa have been killed by unidentified assailants. Last month, Joel Aberilla was gunned down while having a drinking spree in Barangay Alta Vista in Ormoc.
Cops kill 6 suspects
Meanwhile, three drug suspects were killed in drug busts in Laguna and Bulacan while three suspected robbers were slain in alleged shootouts with law enforcers in Batangas and Quezon in the past two days.
An alias Allan reportedly drew his gun when he sensed he had sold shabu to undercover agents in Sito Manggahan, Barangay Dita, Sta. Rosa, Laguna.
Two men identified only by their aliases of Boy Negro and Jay-ar shot it out with anti-narcotics agents in San Jose del Monte, Bulacan, police said.
In Batangas, an unidentified motorcycle-riding man reportedly fired at police officers when pulled over at a checkpoint in Barangay Poblacion, Malvar.
The checkpoint was put up after police received reports that a motorcycle was stolen.
In Quezon, police shot dead two alleged motorcycle thefts in a follow-up operation in Barangay Opias, Tayabas.
Prior to the shootout, the fatalities reportedly took a motorcycle and personal items that were left unattended in a parking lot.