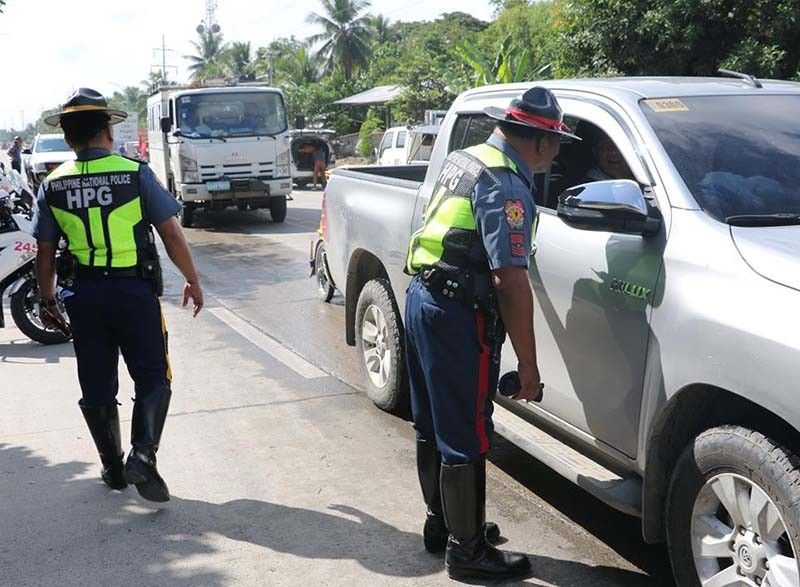 Provincial personnel of the Highway Patrol Group in Sultan Kudarat and their counterparts in ARMM are now helping locate the vehicles in question.
Philstar.com/John Unson
Hundreds lost money to multi-million pyramid scam in Mindanao
John Unson
(Philstar.com) - September 29, 2018 - 6:04pm
COTABATO CITY, Philippines — Hundreds who got duped into investing on what turned out as a multi-million pyramid rent-a-car and money market business want the people behind it locked in jail.
Among those now complaining against the Lahdin's Marketing here, alleged broker of the deals now in question, are Army and police personnel who each invested from P300,000 to P350,000 on what they first thought was a legal money market scheme.
Police and Army investigators told reporters Saturday the firm is owned by an entrepreneur named Cassandra, whose parents are ranking employees of the regional office of the Department of Education in Region 12.
A victim, Anwar Emblawa, spokesman of a group of about 200 of the more than 400 people recruited into the now controversial car and money trading deals, said Saturday they are to file a class suit against Cassandra whom they accuse of having shortchanged them of their supposed earnings based on written agreements.
"The consensus of the group is to have her prosecuted properly for all these problems," Emblawa said.
He said they have hired lawyers to help them build airtight civil and criminal charges against the owner of the Lahdin's Marketing.
Other victims told reporters that President Rodrigo Duterte should immediately order the Anti-Money Laundering Council and the National Bureau of Investigation to investigate on the controversy.
The first to intervene on the issue was the Army's 6th Infantry Division that covers the adjoining Maguindanao, Sultan Kudarat, North Cotabato provinces and several towns in Lanao del Sur.
The 6th ID seized last week some of the sports utility vehicles in question from soldiers who were virtually duped too and turned them over to the Regional Highway Patrol Group-Autonomous Region in Muslim Mindanao for proper disposition.
Major Gen. Cirilito Sobejana, commander of 6th ID, on Saturday directed all personnel of units under his jurisdiction still keeping cars issued by Cassandra to immediately endorse the units to the RHPU-ARMM.
Sobejana said he will punish any soldier under him who refuses to turn in a vehicle received as a special perk from Cassandra in exchange for a cash investment.
The soldiers were reportedly promised 20 to 30 percent monthly interests from the money they trustingly entrusted to Cassandra.
Among those who fell to the scheme, recruited by eloquent agents of Lahdin's Marketing was Lt. Col. Markton Abo, 6th ID's civil-military relations officer.
The vehicles which the unsuspecting soldiers and policemen got were reportedly rented by Cassandra from another group of investors who procured them via bank financing and were promised with monthly rentals ranging from P30,000 to P40,000.
"At first, rental payments were paid promptly. We really did not know who rented our vehicles. We were so trusting because the parents of Cassandra are government officials," said an engineer working in an ARMM agency.
None from among the victims in the first group, or those who entrusted vehicles to Cassandra, knew that their units were handed over to another bloc of investors, among them soldiers, policemen and government career employees.
Those in the second group had invested cash to Lahdin's Marketing with a promise to receive more than 20 percent earnings in interests each month.
"The vehicles coming from the first group were like bonuses for the cash investments of those who invested money," Emblawa said.
Officials of the Police Regional Office-ARMM said Saturday that the vehicles from the first group of investors were offered as "consolation" to the people who invested cash for Cassandra's money market venture.
"We are praying for President Duterte's immediate action on this," said an investor whose Toyota Fortuner handed over to Cassandra three months ago is still missing.